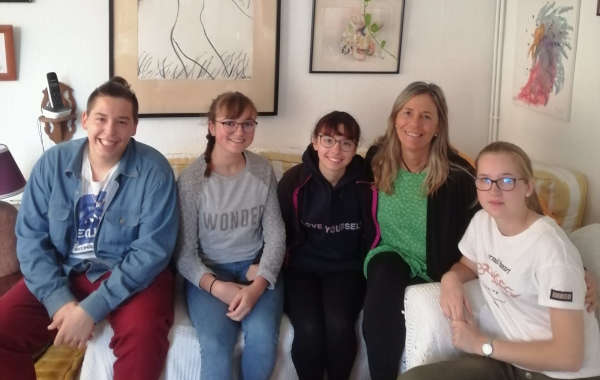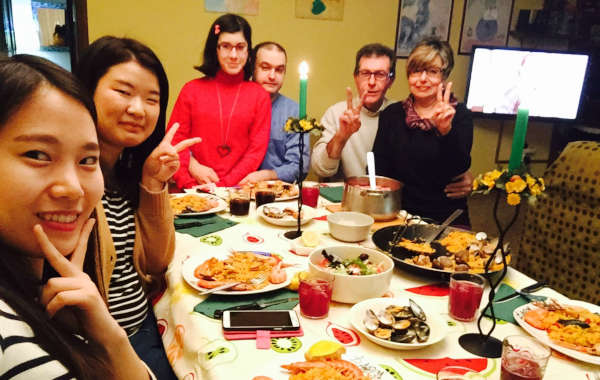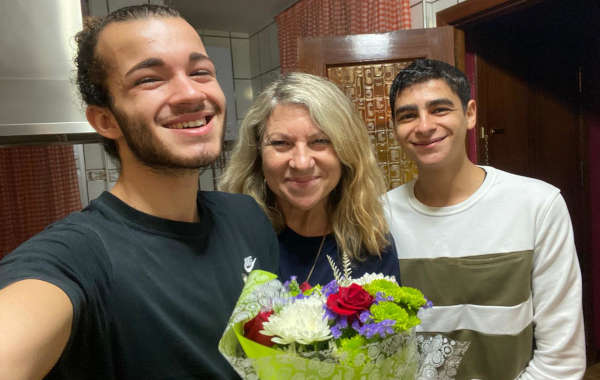 HOMESTAY ACCOMMODATION IN SPAIN WITH SPANISH HOST FAMILIES FOR STUDENTS.
Why Homestay?
Homestay is the best option to be immersed into the real Spanish life, discover the Spanish culture and customs and put into practice the Spanish skills. Your Spanish Host not only helps you settle into the city, also to improve your Spanish from the first moment of your stay.
Venamicasa works with the same Host Families since 2003. We only deal  with homestay accommodation, which represents a total guarantee of quality and reliability having peace of mind to fully enjoy your linguistic stays in safe, clean  and nice homes.  A high quality in our Homestay services,  the good meals and our affordable prices lead us to occupy the top positions in major search engines network.
We have a large database in all our destinations. Our attention is personalized, you can reach us 24 hours.
Linguistic & Cultural inmmersion to improve your Spanish level through homestay 
All host families of our database, have been carefully selected by Amelia Hernandez, the director and founder of Venamicasa (cometomyhome.com) and LivingSpanishCulture .com websites, under the strict criteria for central  location and good neighborhood, excellent access to public transport, cleanliness and comfort, good food , friendly character and nice atmosphere of the Host Family.
All host families are Spanish, mature and trusted people that we know personally  and they are used to welcoming people from overseas and enjoy  helping the students to  putting into practice their Spanish skills and developing  their knowledge of language and culture.
Homestay with Spanish Host Families. General terms:
• The house is in the city center, close to the main tourist spots.
• Easy access from the Airport/main train station.
• Excellent connections to the public transport.
• You can enjoy delicious Spanish meals at your host's house.
• We provide full board and lodge* for student groups.
• Half Board is provide for individual linguistic stays.
• Free use of the common areas of the house: living room and dining, TV etc.
• You are provided with clean linen and towels.
• Once a week the room is cleaned and the laundry washed.
• Free use of the fridge and microwave.
• Guest rooms are separate, cozy and fully furnished.
• All rooms have an external window, some of them balcony.
• Internet 24 hours.
• Your host will give you a set of house keys.
• The care and personal attention of your Spanish host.
• Complete immersion in Spanish life: language, culture and customs.
• You put into practice your Spanish skills from the beginning of your stay.
• You can reach us 24 hours
* The full board includes a full continental breakfast, lunch (usually packed-lunch for groups , consisting of two big sandwiches, a bottle of water and a piece of fruit) and an abundant and healthy evening meal. Special diets for health reasons or beliefs.
How to book your Homestay Accommodation in Spain
To book a linguistic stay for a individual student through our Homestay Accommodation , please note:
1. To make secure your booking and as the guarantee of your staying, it is necessary the payment of a deposit in advance (included in the final price and not refundable) by a bank transfer to the bank account of our company. The remaining price of your staying has to be payed in cash to your Host in the next 48 hours upon your arrival to the house, weekly or biweekly deadlines for a long stay. 
Venamicasa.com and Livingspanishculture.com domains are owned by the Spanish company LIVING SPANISH CULTURE, S.L. As a legally established Spanish company, We always warn against making reservations with individuals or companies that are not legal in Spain and not provide a direct custom contact 24 hours a day.
2. For your own security, you must prove your identity.
3. For further information, please use the Contact Form