Son magnifique paysage et son tempérament méditerranéen, ses merveilleuses plages, le parc naturel et la lagune de La Albufera, 322 jours de soleil par an, font de Valence la destination favorite pour nos programmes et les études ERASMUS.
Visiter Valence c'est se sentir enlacé par des lieux enchanteurs.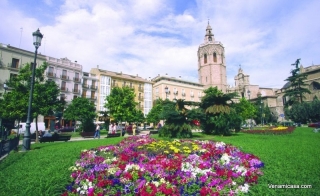 Valence possède un magnifique centre ville accueillant et historique, classé comme l'un des plus beaux d'Europe, avec ses rues et ses places pleines de charme, ses monuments impressionnants qui relèvent de différents styles artistiques (gothique, barroque et moderne). Le patrimoine culturel, artistique et architectural de cette ville de 2000 ans s'est enrichi grâce à la présence d'ibères, de cartaginois, de romains, de musulmans et de chrétiens.
Il y a d'innombrables endroits touristiques et plus de 20 musées à visiter.
L'impressionnante Cité des Arts et des Sciences est le centre de loisir et culturel le plus grand jamais construit en Europe et l'une des voies d'éducation et de distraction les plus populaires en  Espagne.
Valence est dotée d'excellentes connections avec le reste du pays et avec l'Europe. Grâce au train à grande vitesse il est très facile de relier d'autres villes comme Madrid (90 mn), Barcelone (3h), Campo de Criptana (voie la Mancha – Don Quichotte) (2h30), Séville et Cordoue (4h). Son port, l'un des principaux ports d'Espagne vous propose des excursions en bateau aux îles Baléares : Ibiza et Majorque.
Valence es une ville idéale pour les voyages éducatifs et à thèmes ;  la ville offre les conditions rêvées pour connaître le pays et sa culture, ses habitants aimables, ses prix abordables, la bonne ambiance dans ses rues, ses fêtes (les Fallas, la Tomatina), ses plages merveilleuses, ses places, ses terrasses, sa gastronomie incomparable et très connue. L'hospitalité et le caractère extraverti des valenciens font de Valence une ville joyeuse et passionnée, et l'une des destinations les plus sollicitées.
La ville de Valence jouit d'une excellente situation géographique qui lui permet de proposer une grande variété d'excursions d'une journée vers les villes historiques et dotées de monuments comme Xativa, Sagunto, Peñiscola, Gandia, Cullera, Algemesi. Il s'agit d'excursions de qualité, très bien étudiées et enrichissantes, éducatives, à thèmes… pour apprendre en s'amusant et aussi profiter des pique-niques de midi dans un environnement différent et unique.
A VOIR À VALENCE:
* La cité des arts et des sciences de Santiago Calatrava (la plus grande d'Europe).
* La Lonja. L'ancienne galerie d'échange de la soie (l'un des bâtiments gothiques les plus représentatifs d'Europe, déclaré patrimoine mondial de l'UNESCO) témoigne des influences variées de Valence.
* La cathédrale et sa tour.
* Place Virgen et le Complexe Catedral.
* Le Miguelete (emblème de Valence).
* Le palais des Marques de Dos Aguas (musée national de la céramique).
* Les portes de la ville, la tour Serrano et la tour Quart.
* La charmante vieille ville, l'un des plus grands d'Europe.
* La chapelle du Saint Graal.
* Le Palau de la Generalitat.
* Basílica de Notre-Dame des Réprouvés.
* L'hôtel de ville.
* L'église et le clocher de Sainte-Catherine.
* La Plaza Redonda.
* Le marché central.
* Marché du côlon.
* Les arènes.
* Musée Lladro.
* Le Séminaire des Patriarches, La Vieille Université.
* Precint archéologique de La Almoina.
* Musée d'histoire de Valence.
* Musée des sciences naturelles.
* Maison de Las Rocas.
* Musée maritime de la semaine sainte.
* Monastère de San Miguel de los Reyes.
* La crypte de saint Vincent le martyr.
* Le parc des expositions de Valence.
* Musée-lieu de naissance Blasco Ibañez.
* IVAM Institut valencien d'art moderne.
* Musée des Fallas
* Palau de la musique
* Le palais Exposicion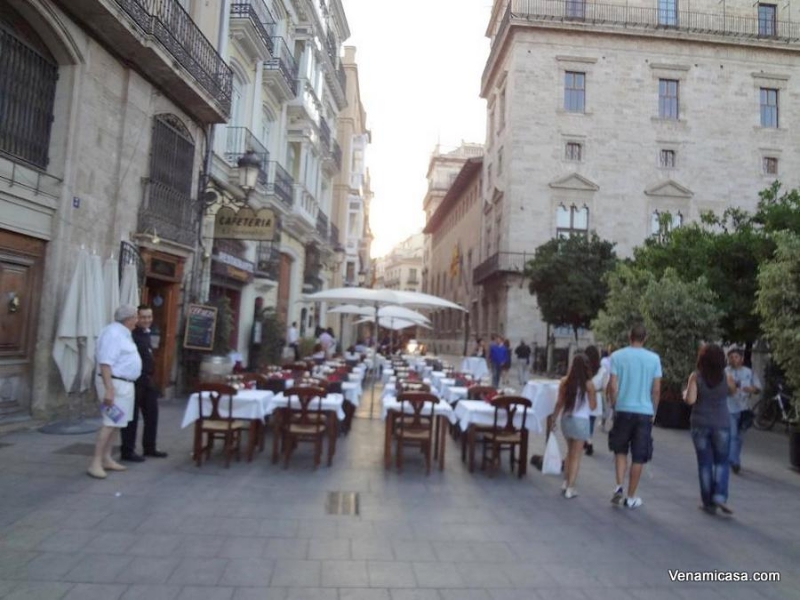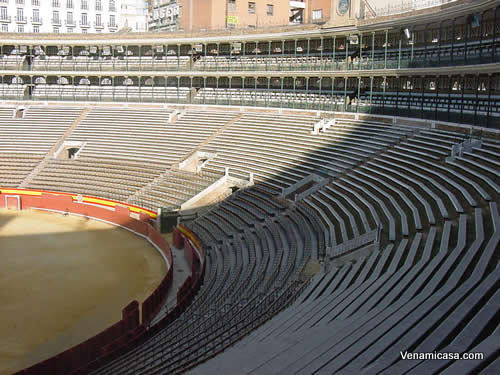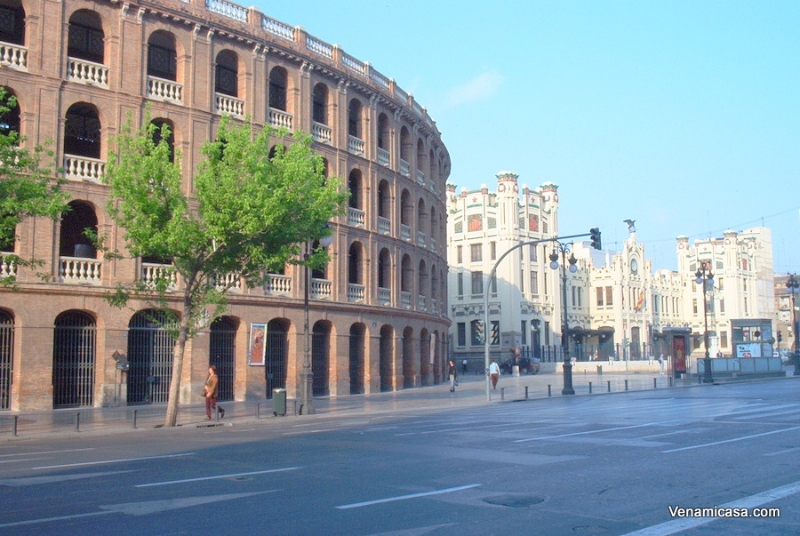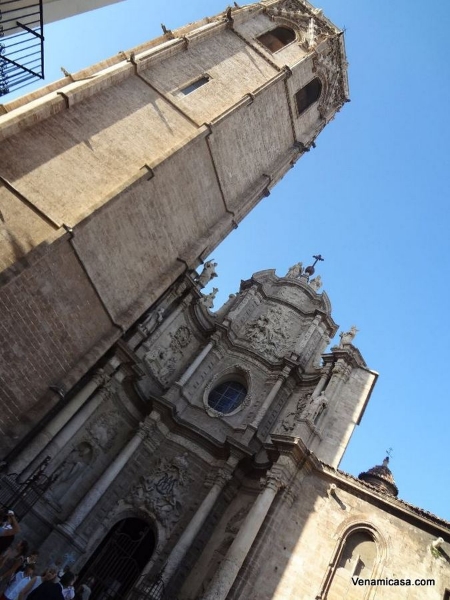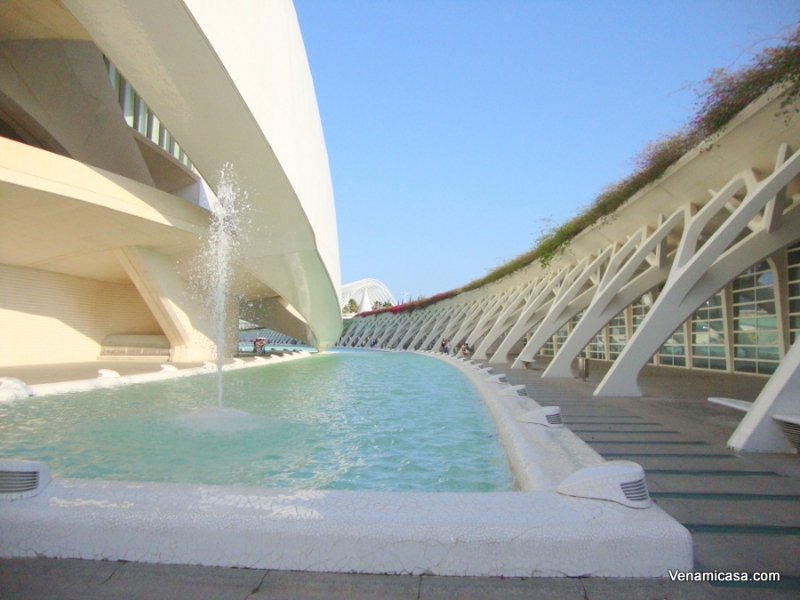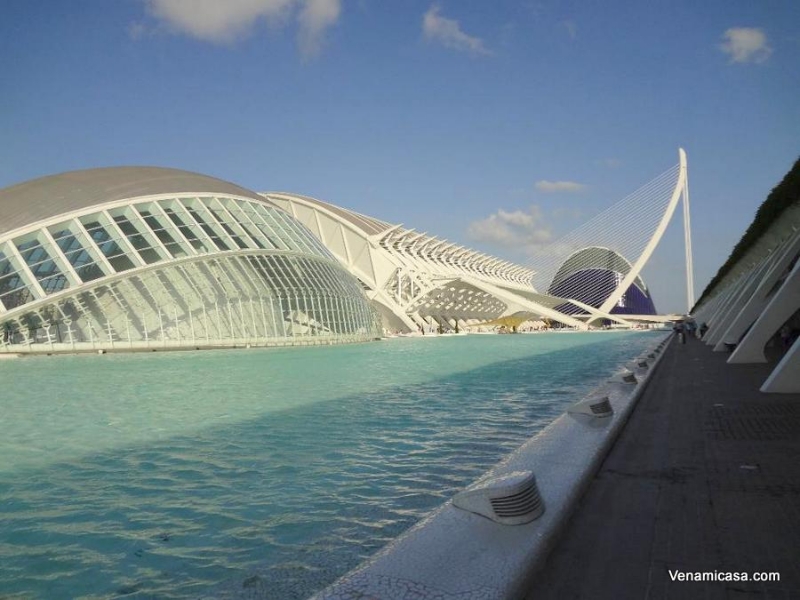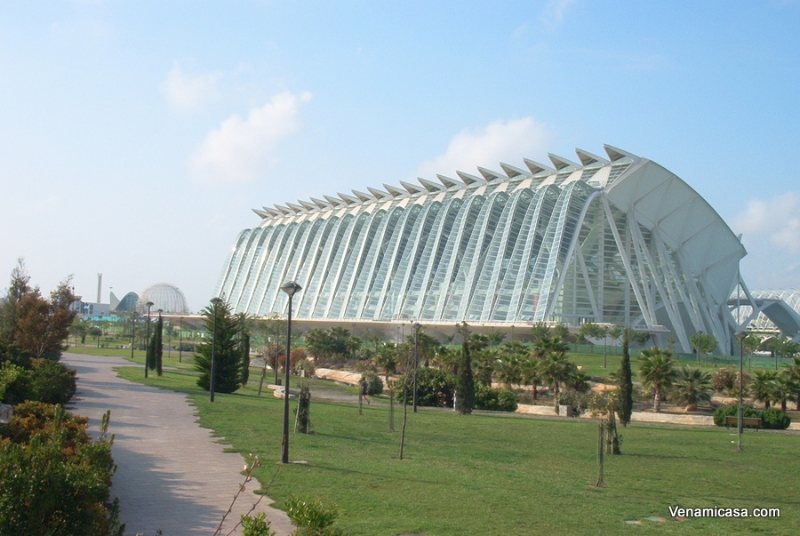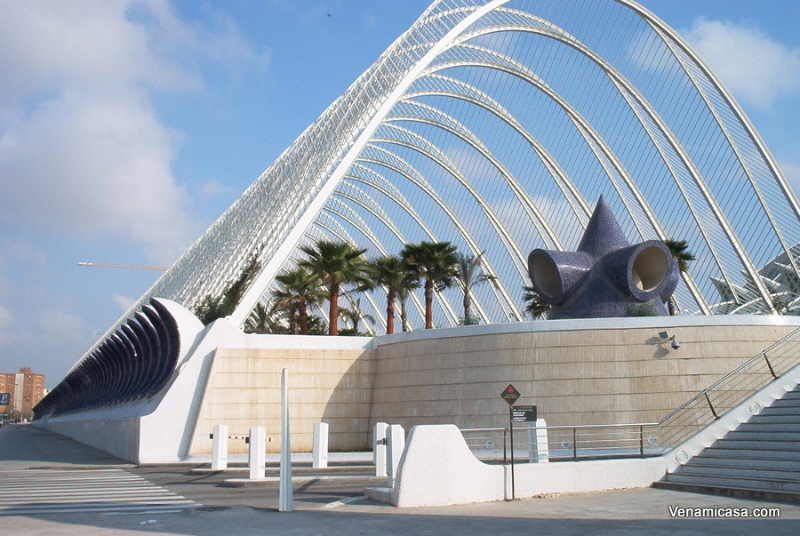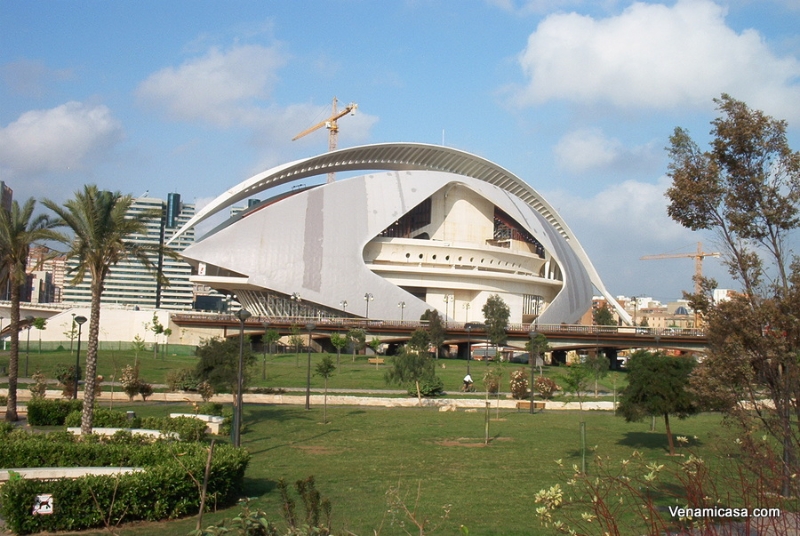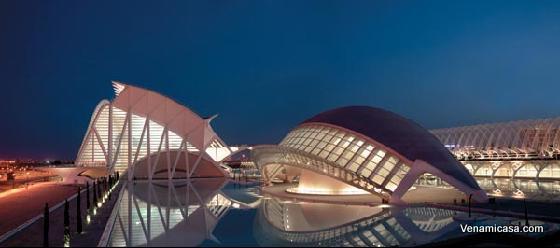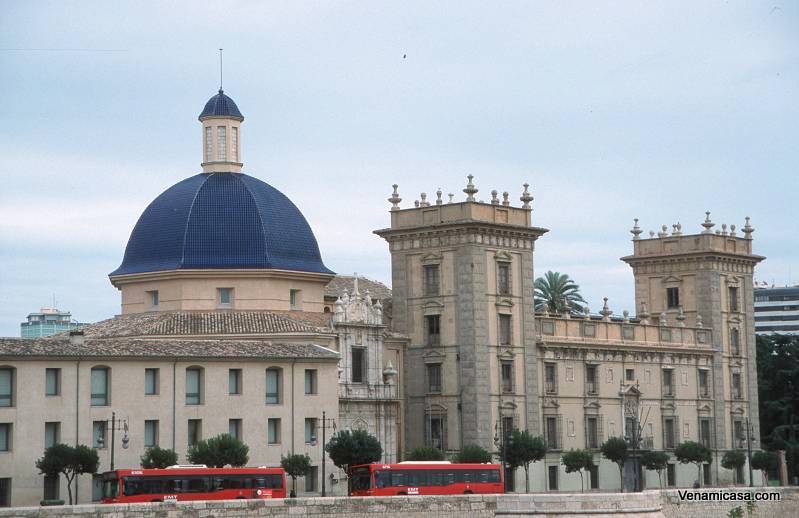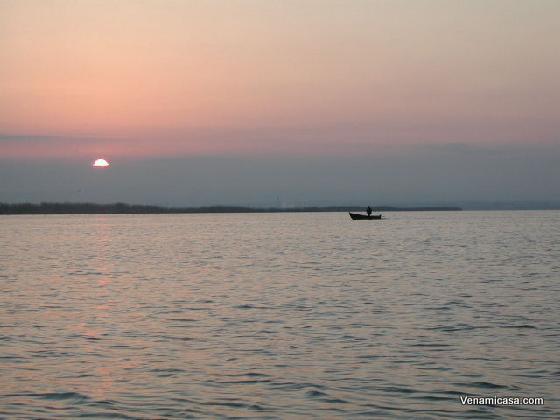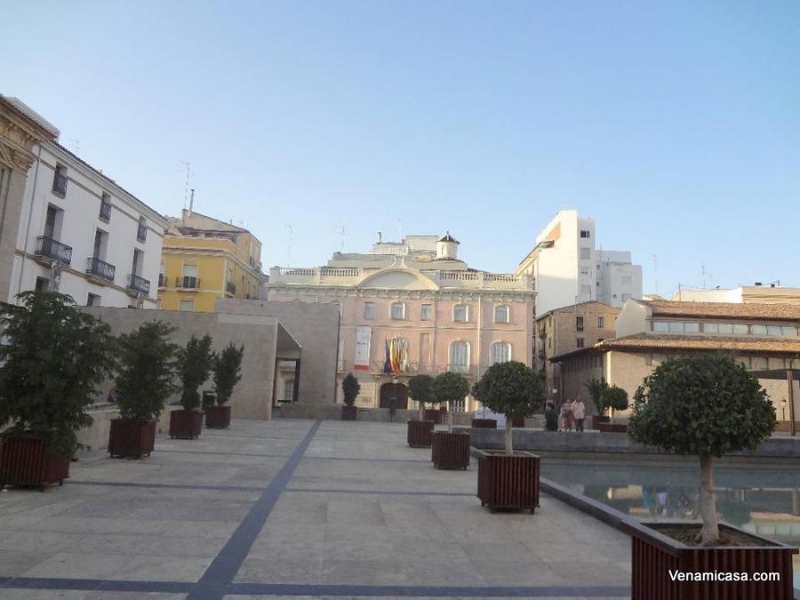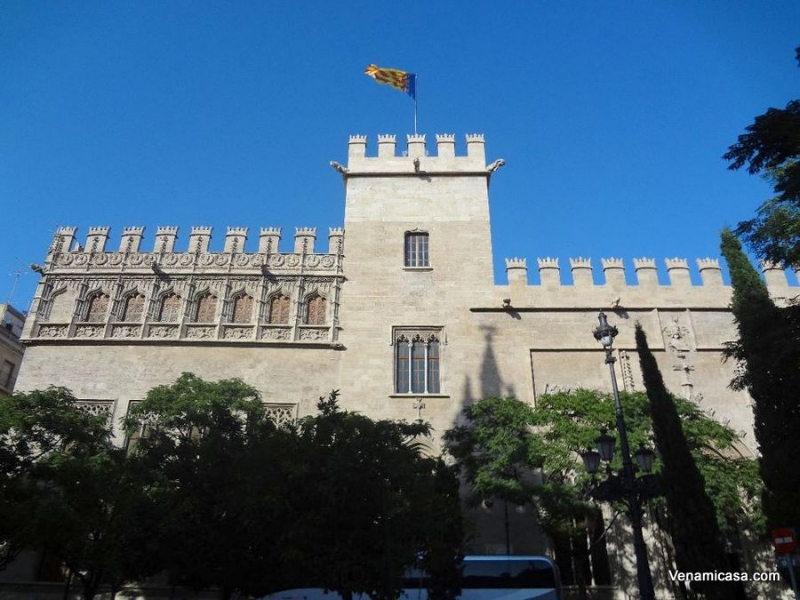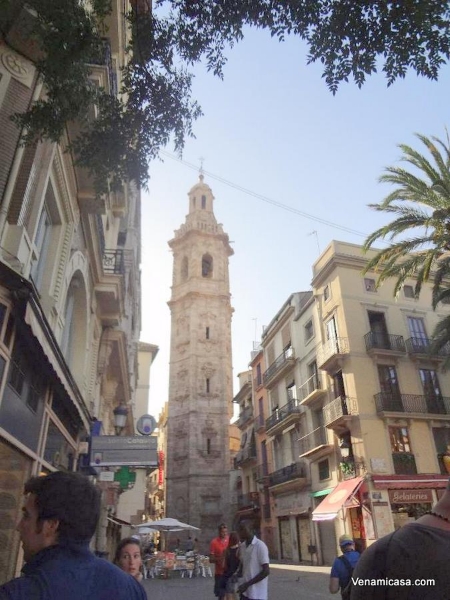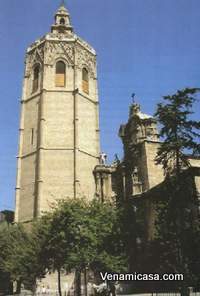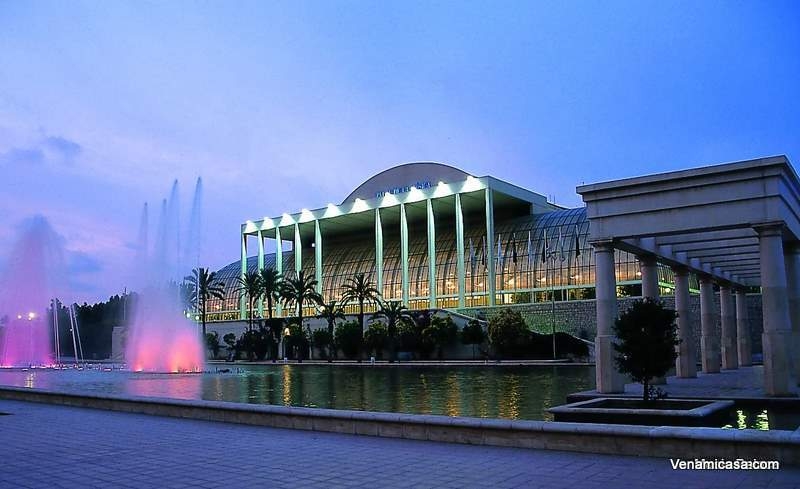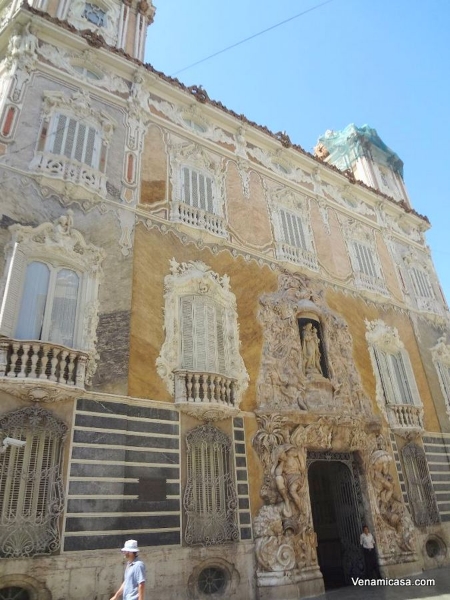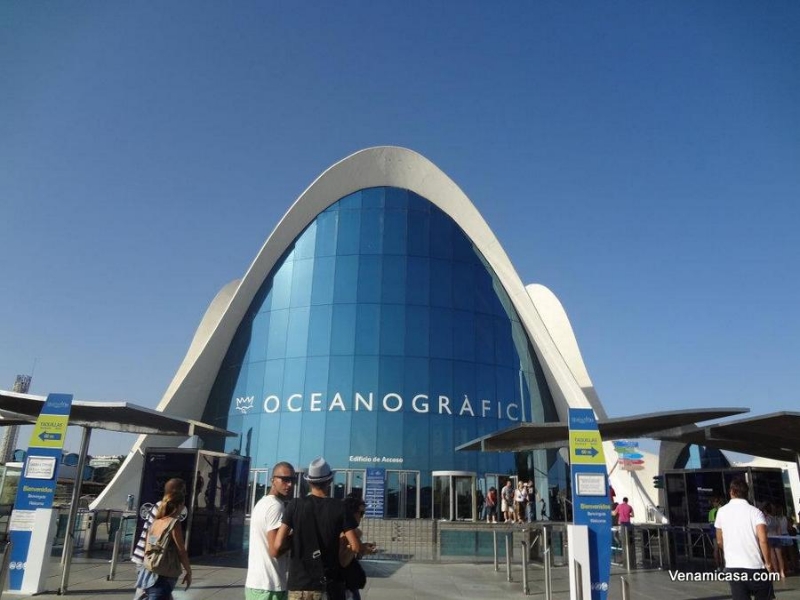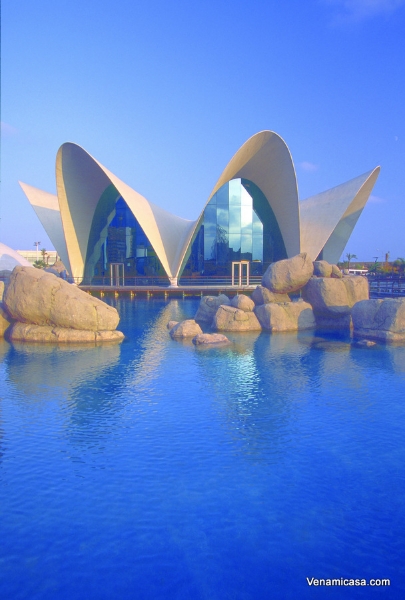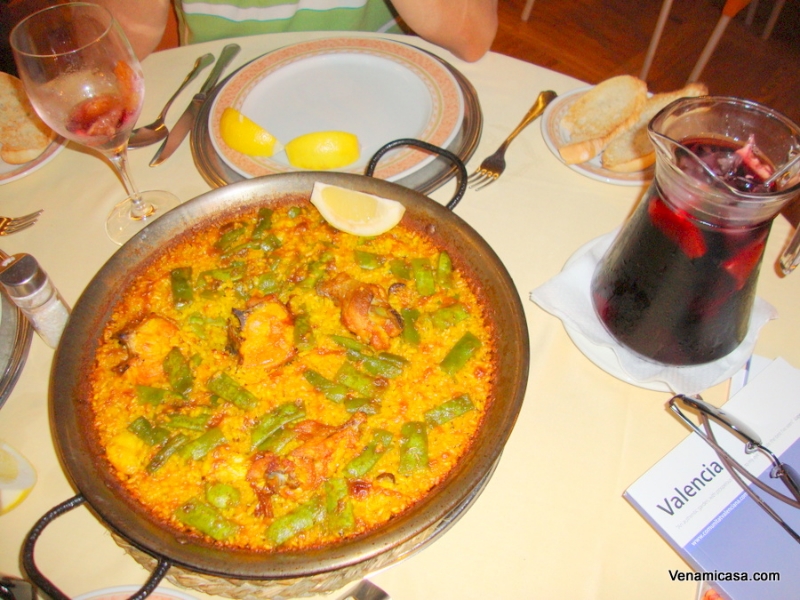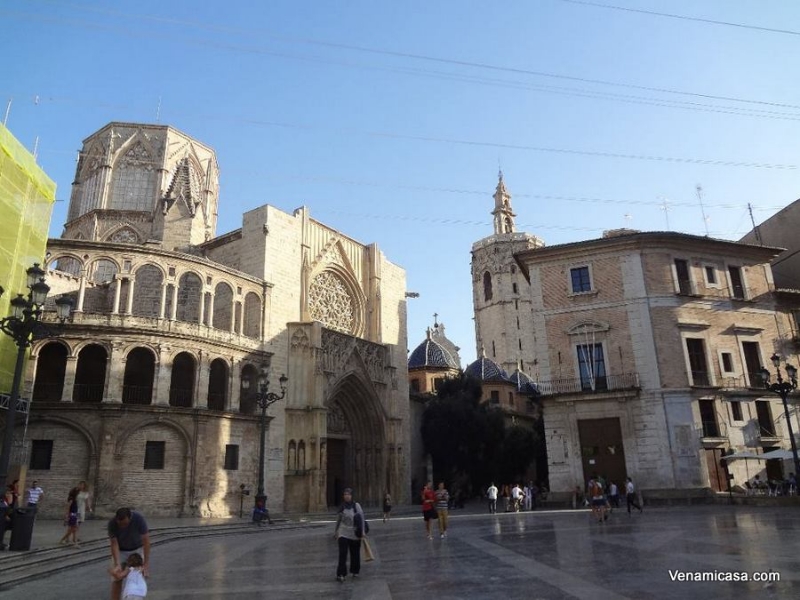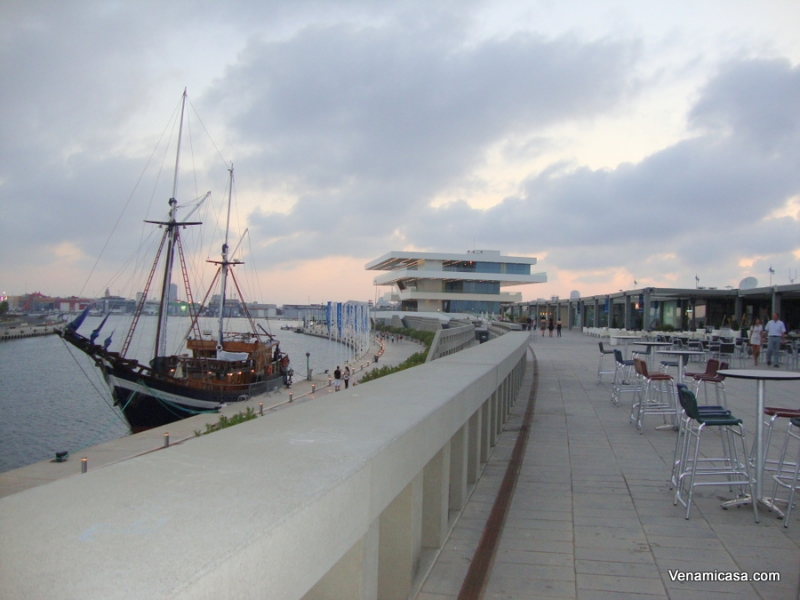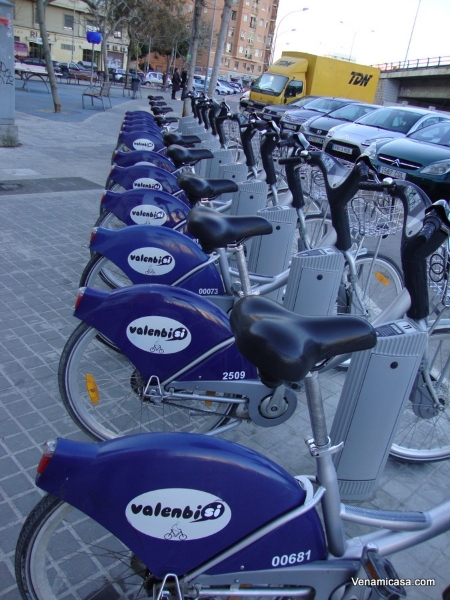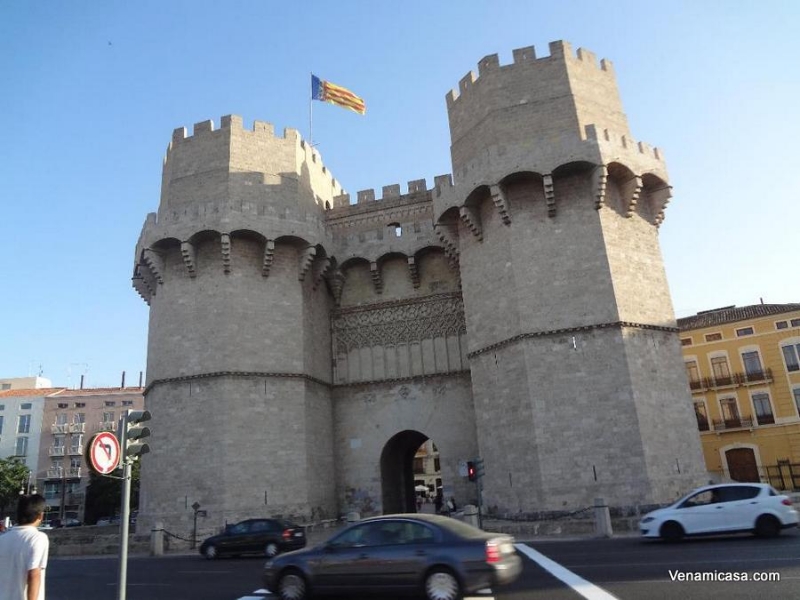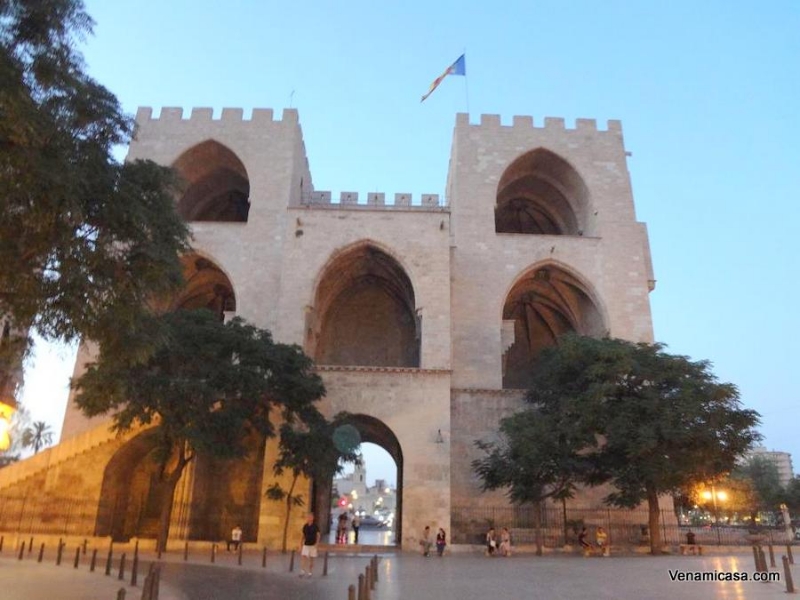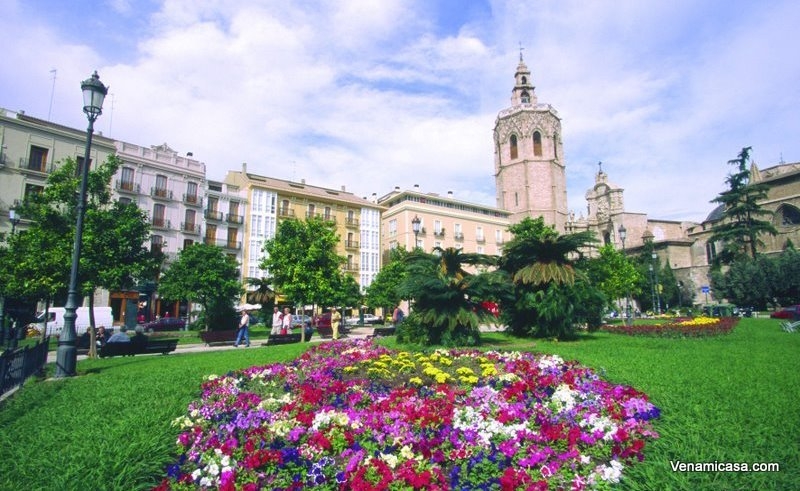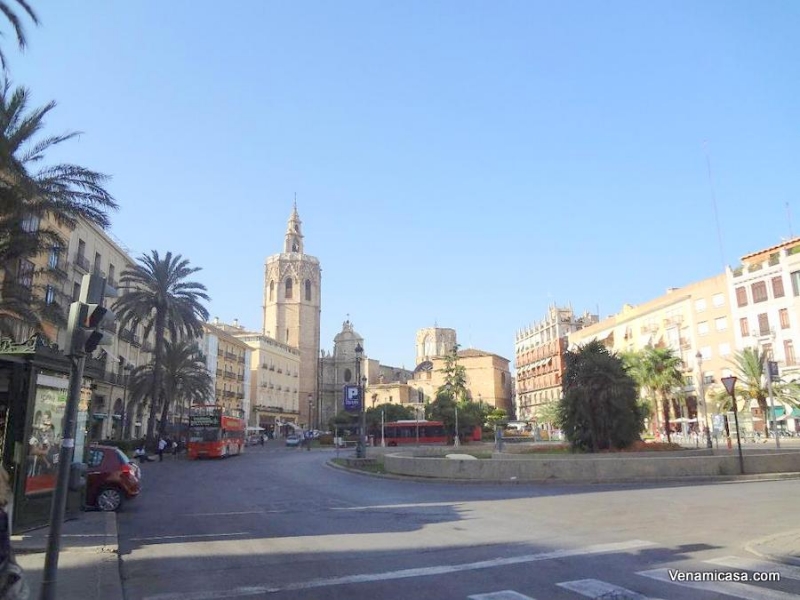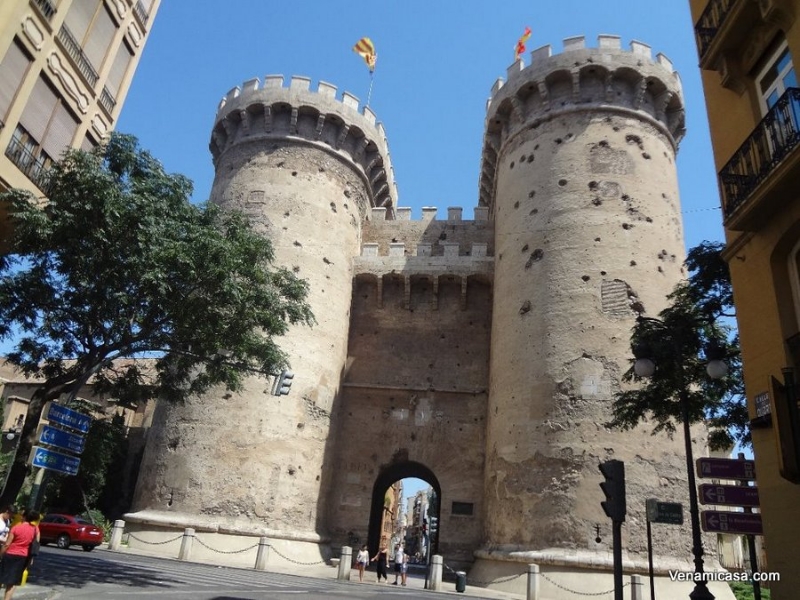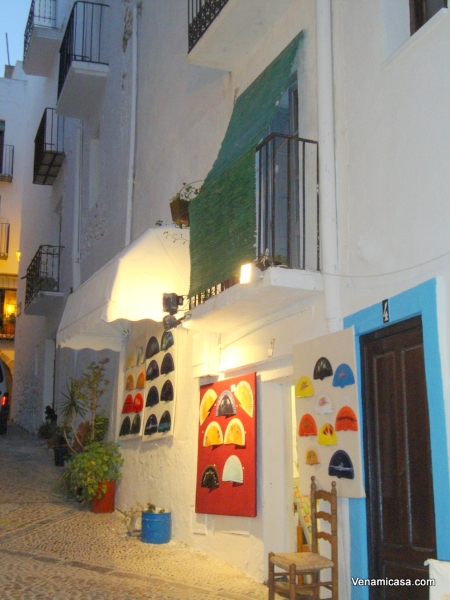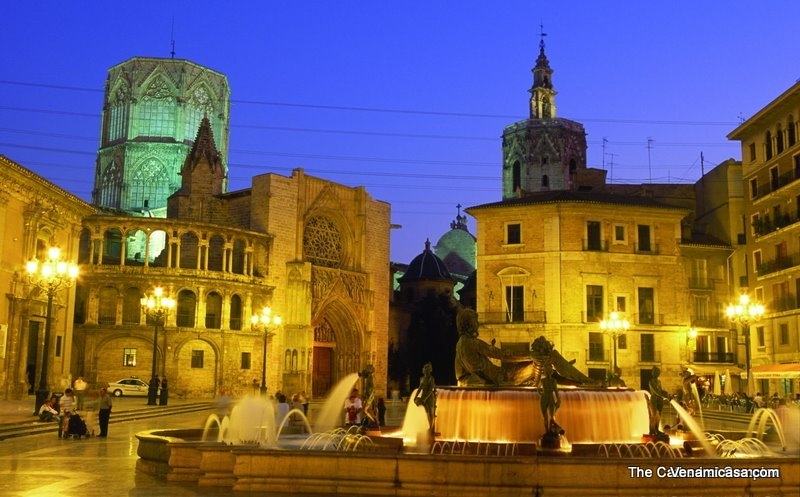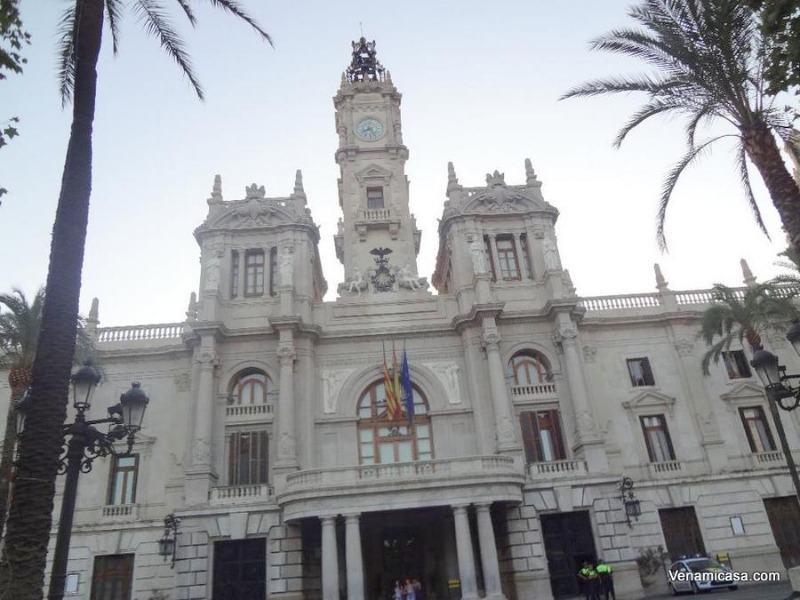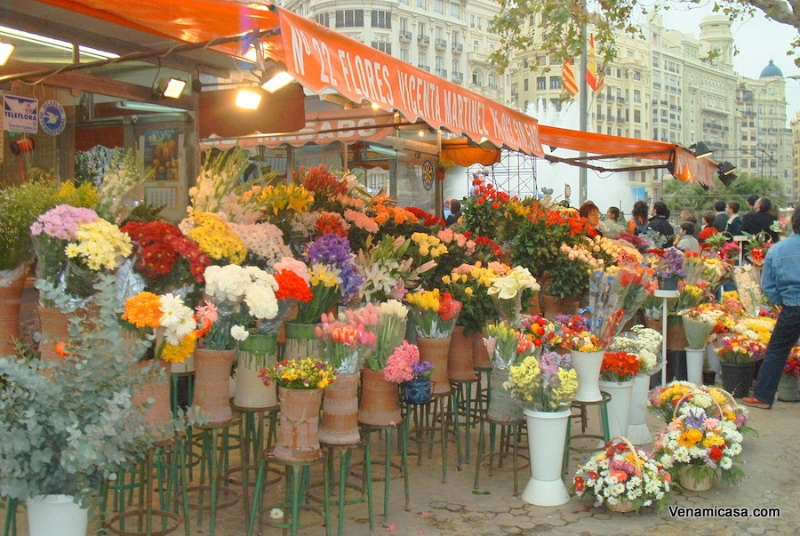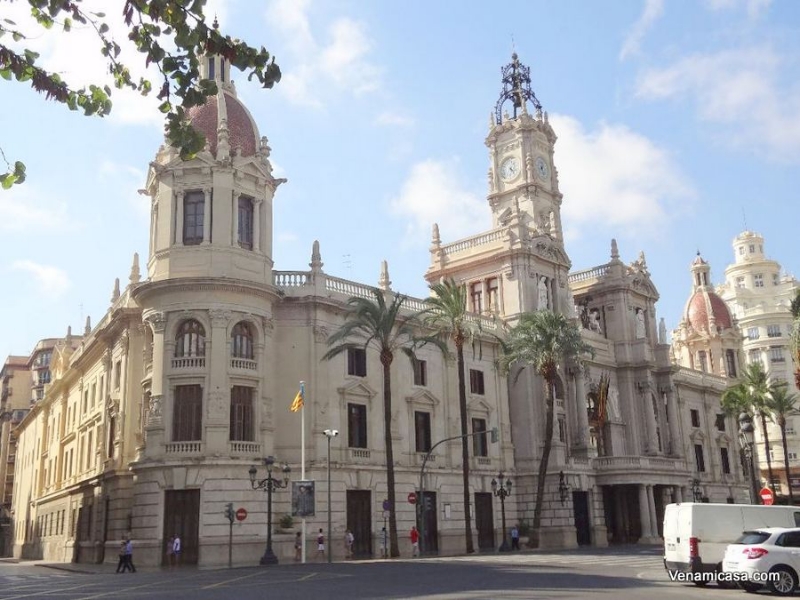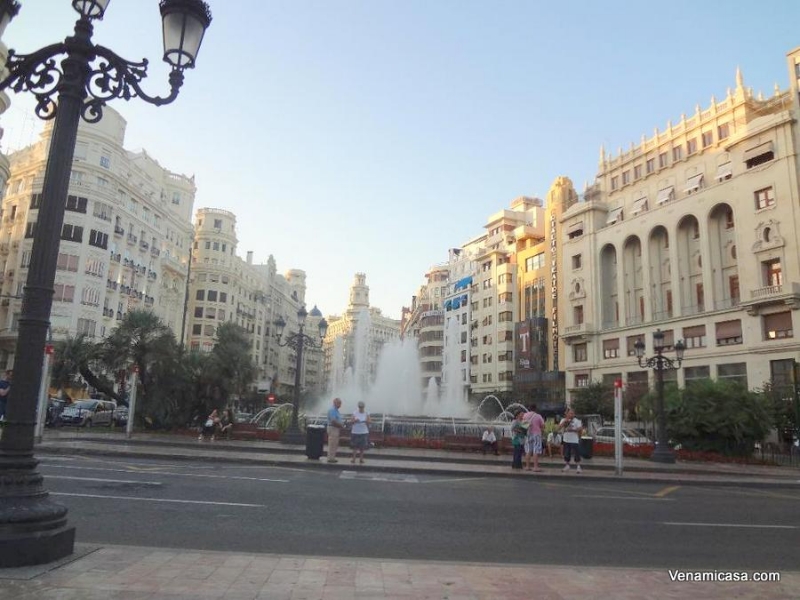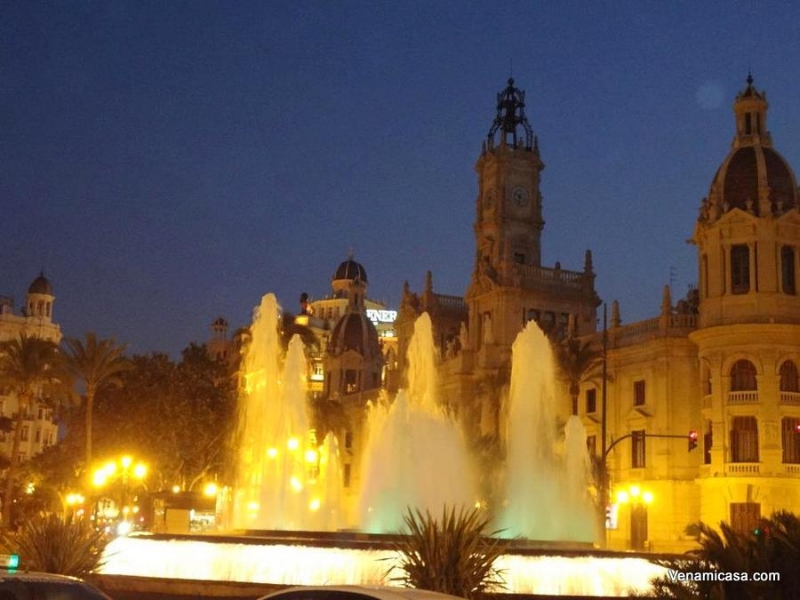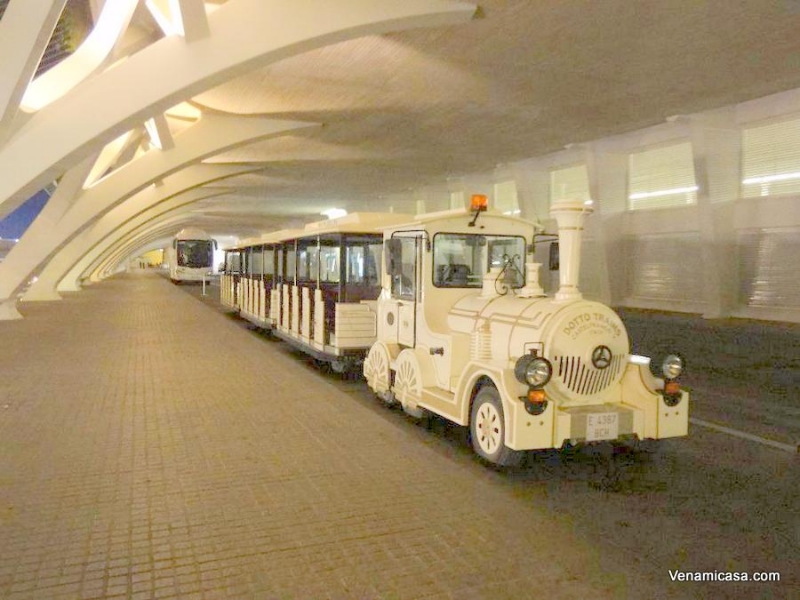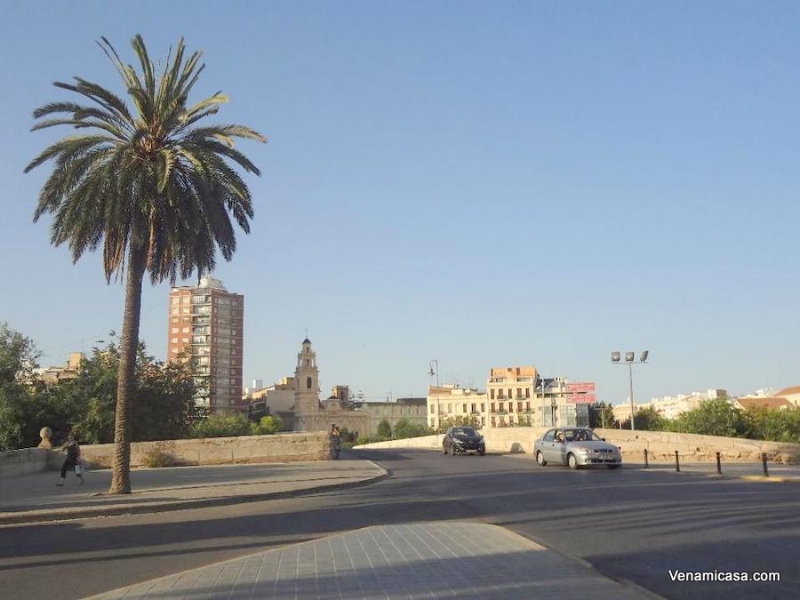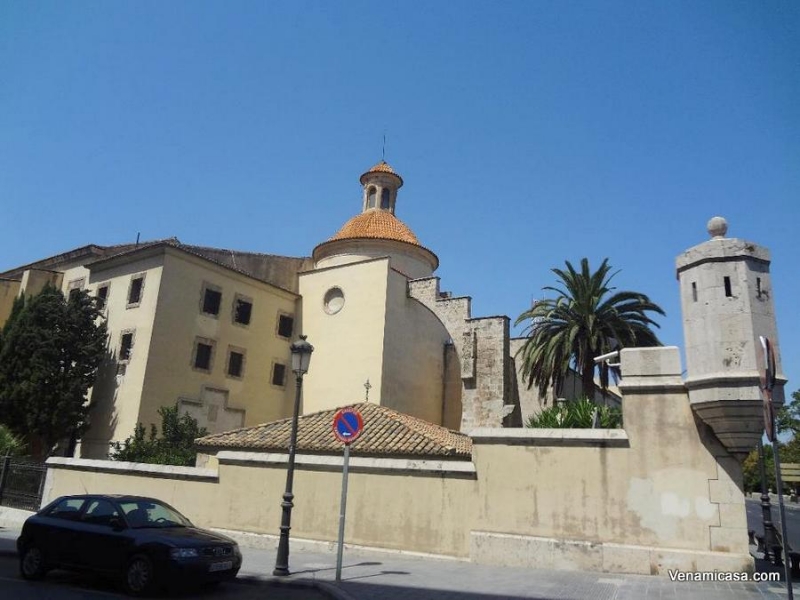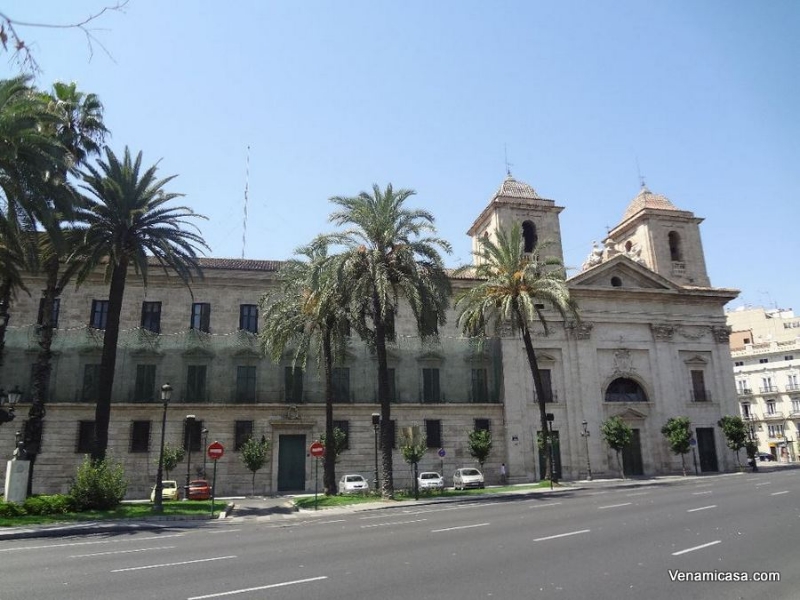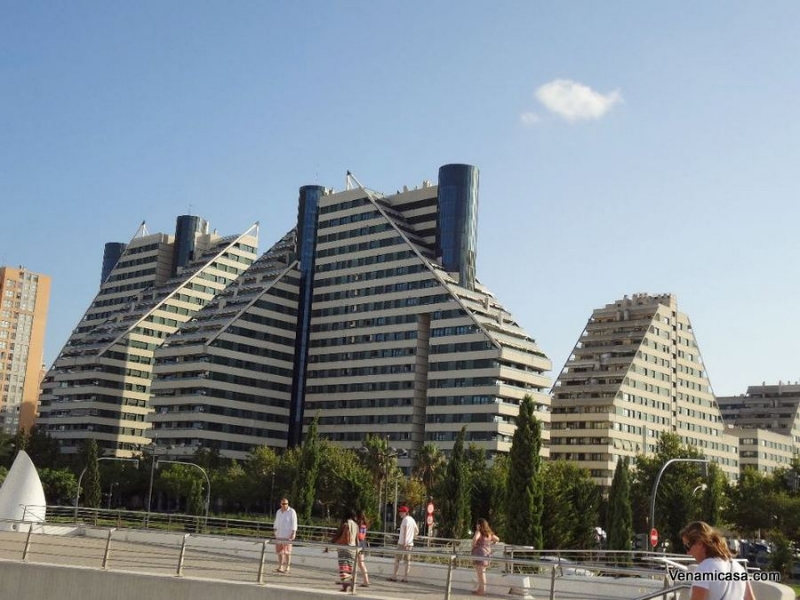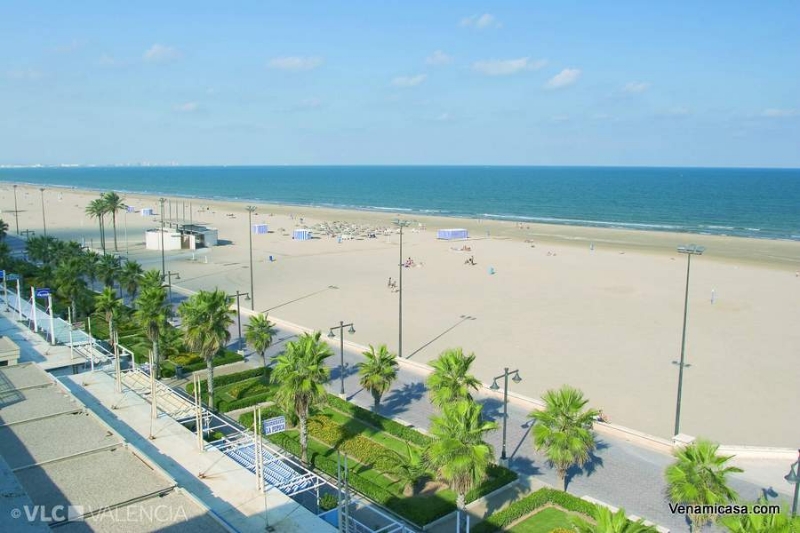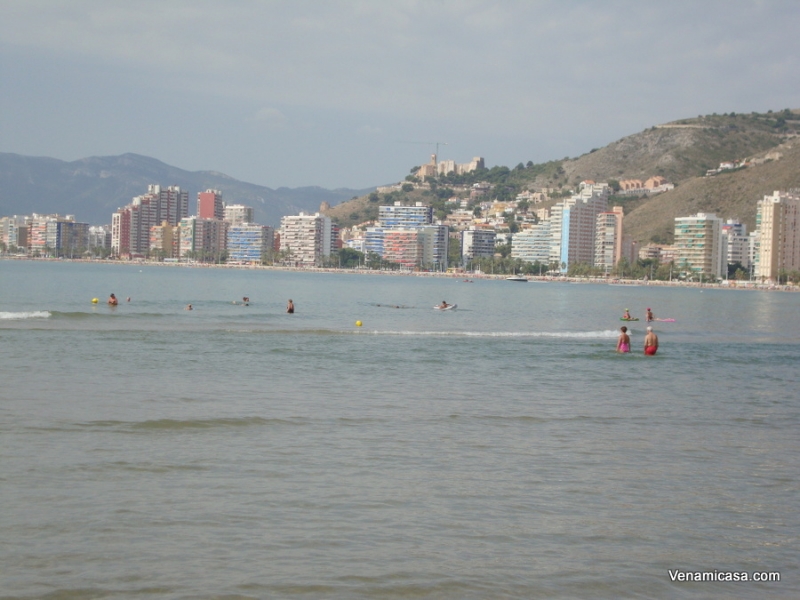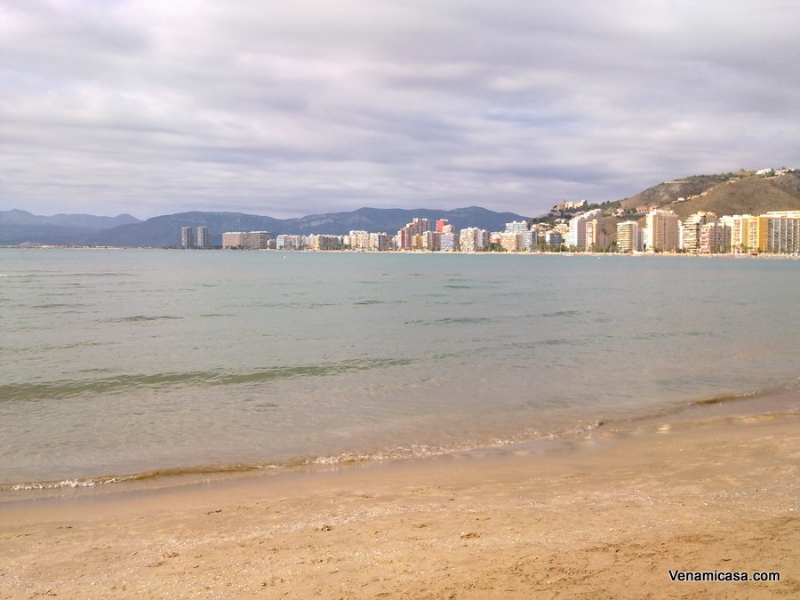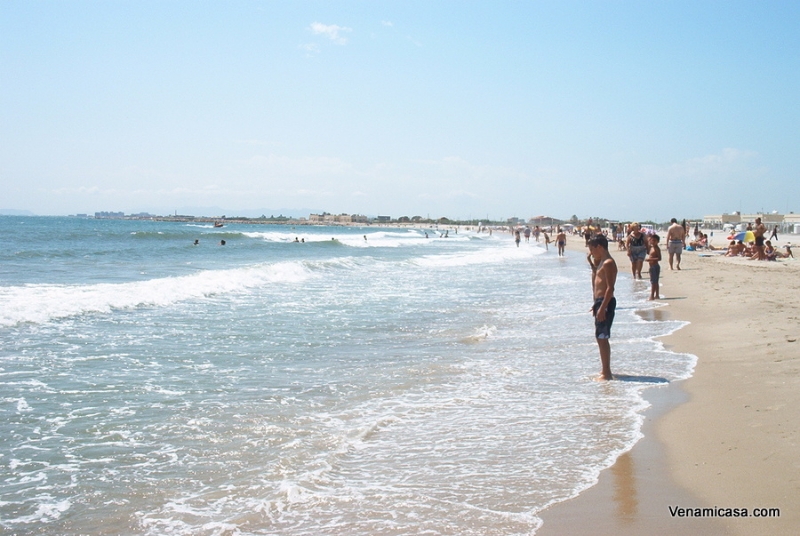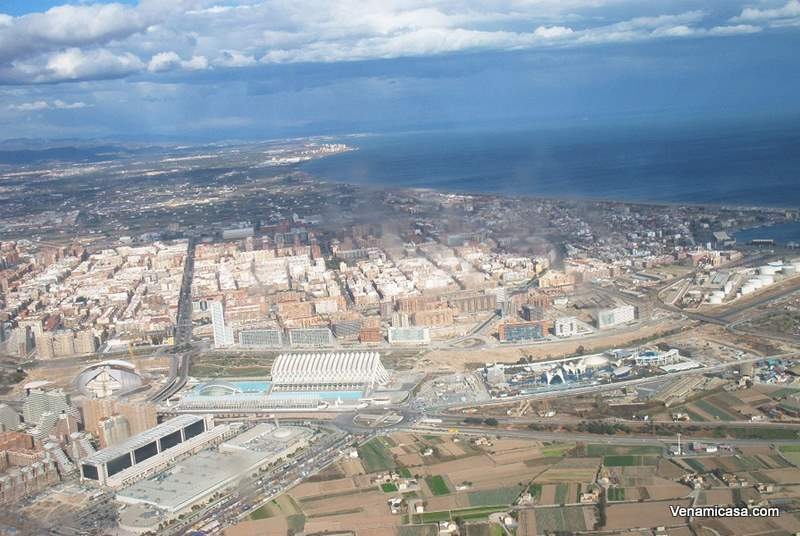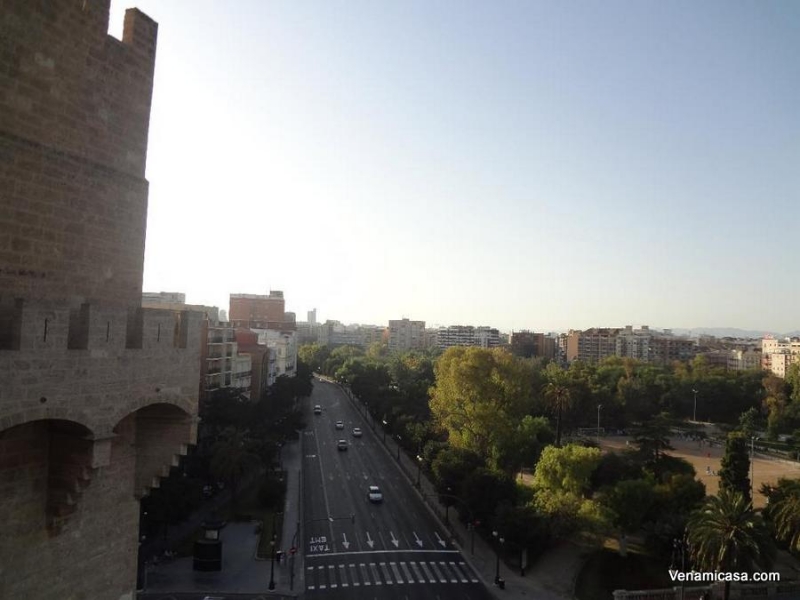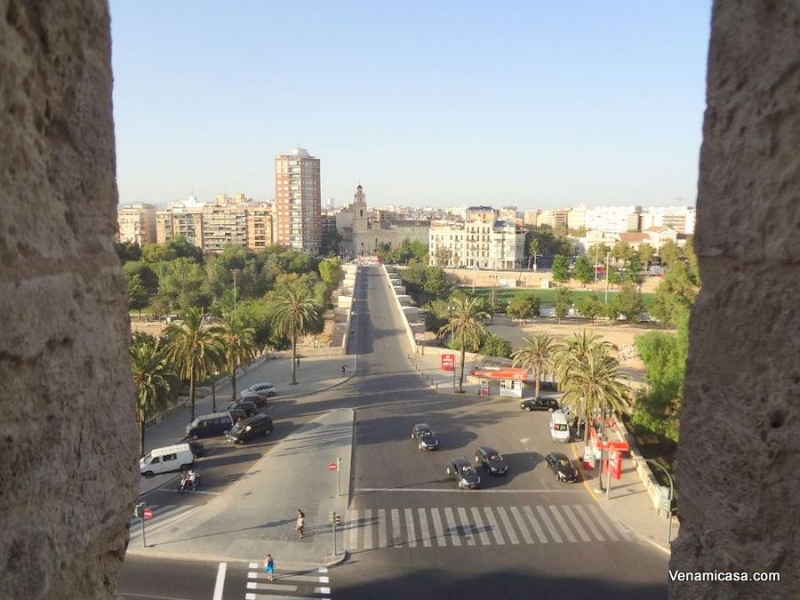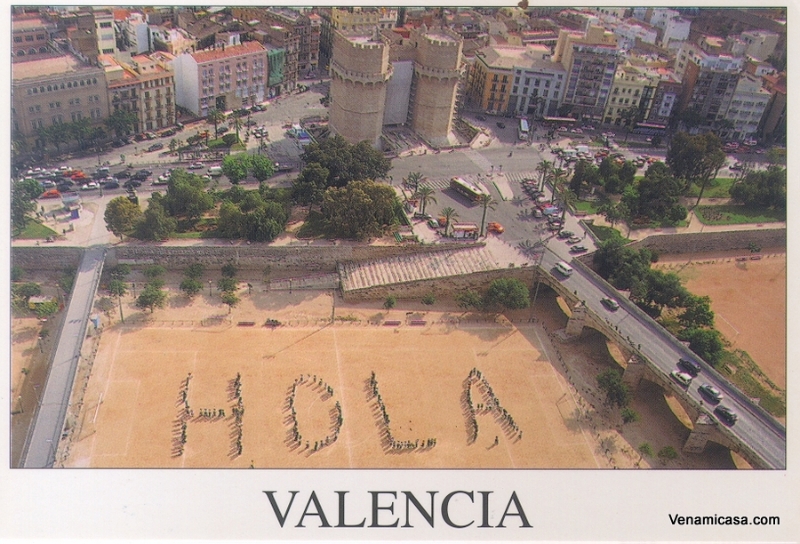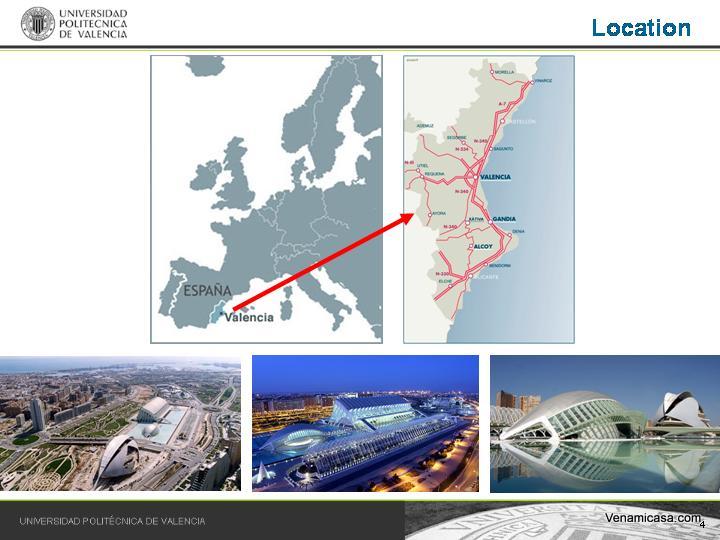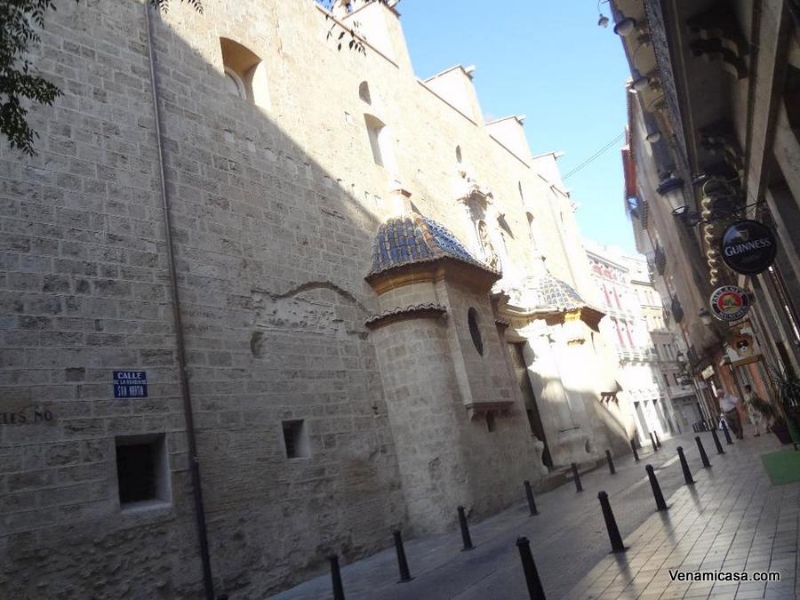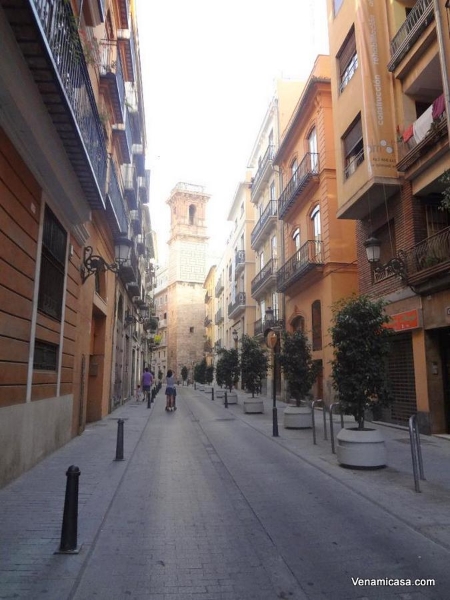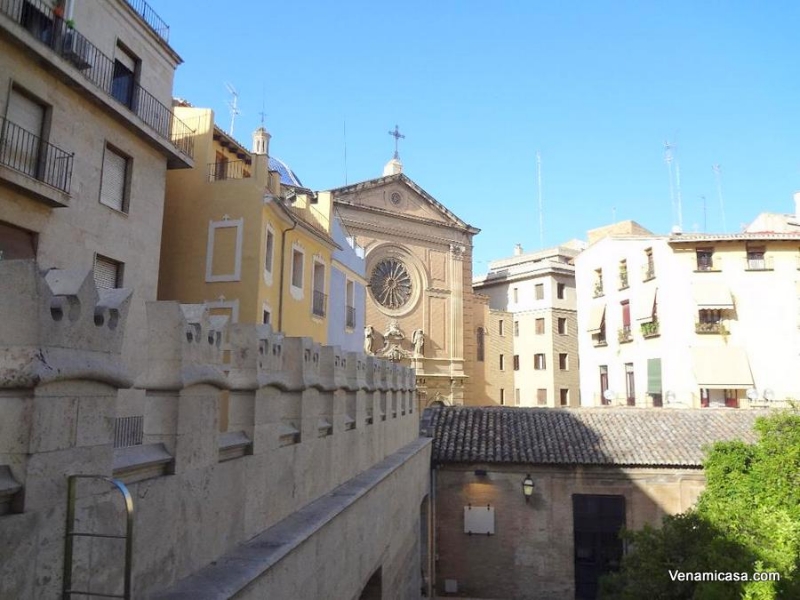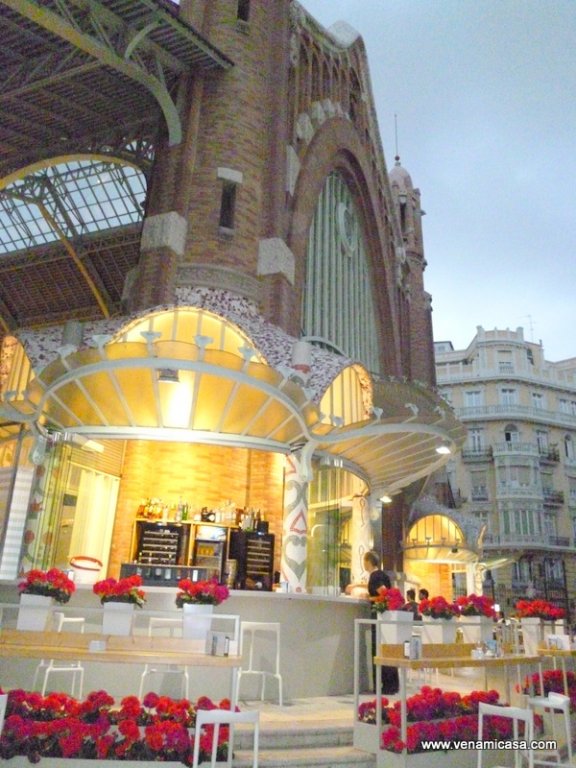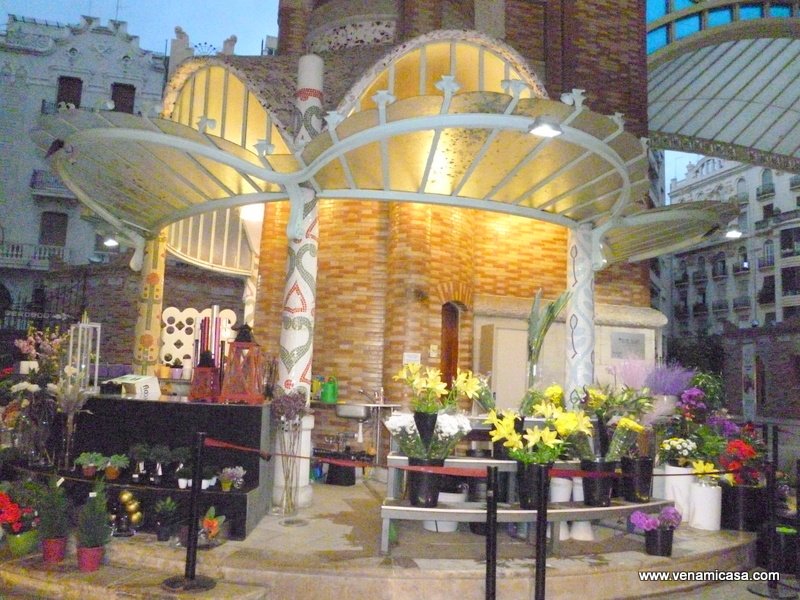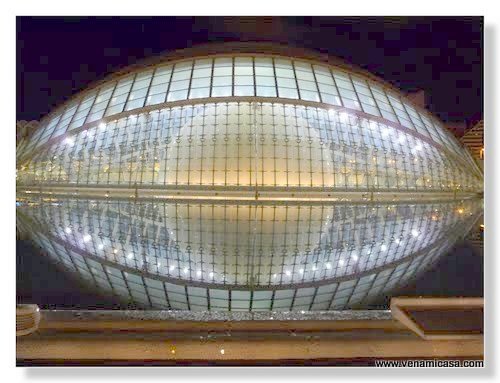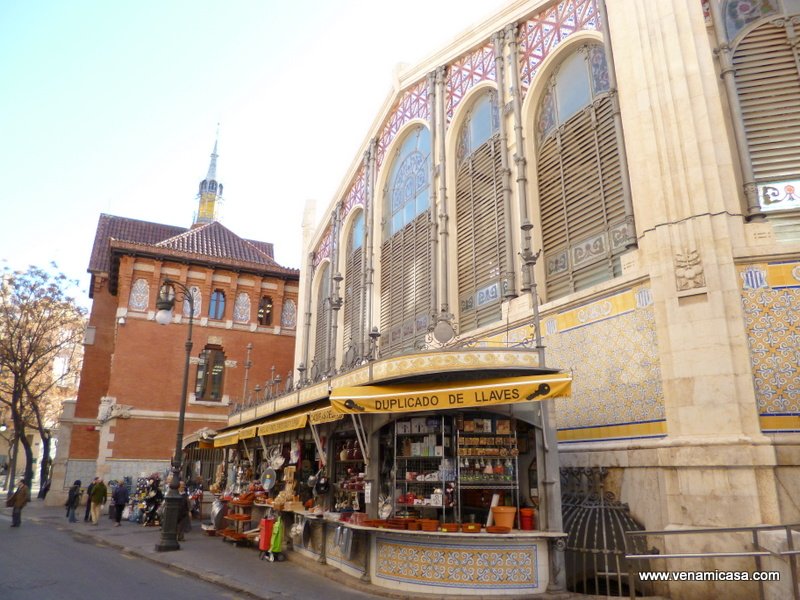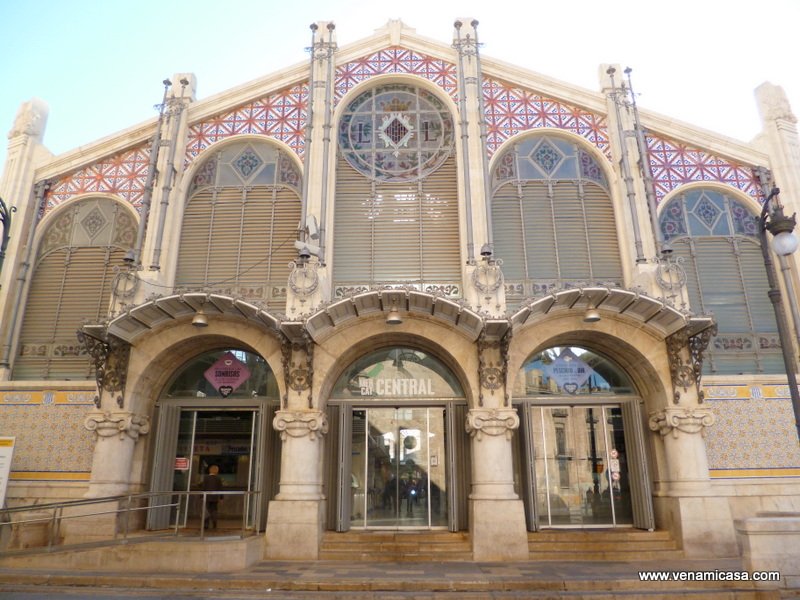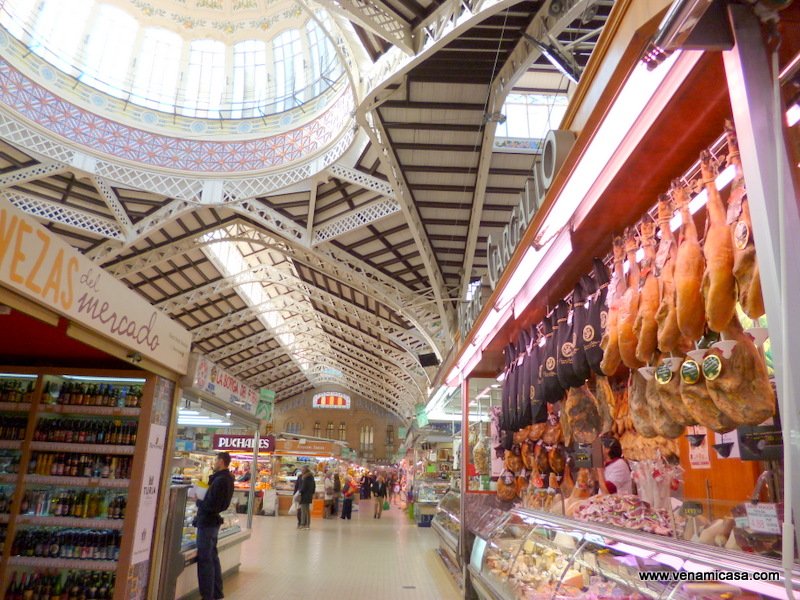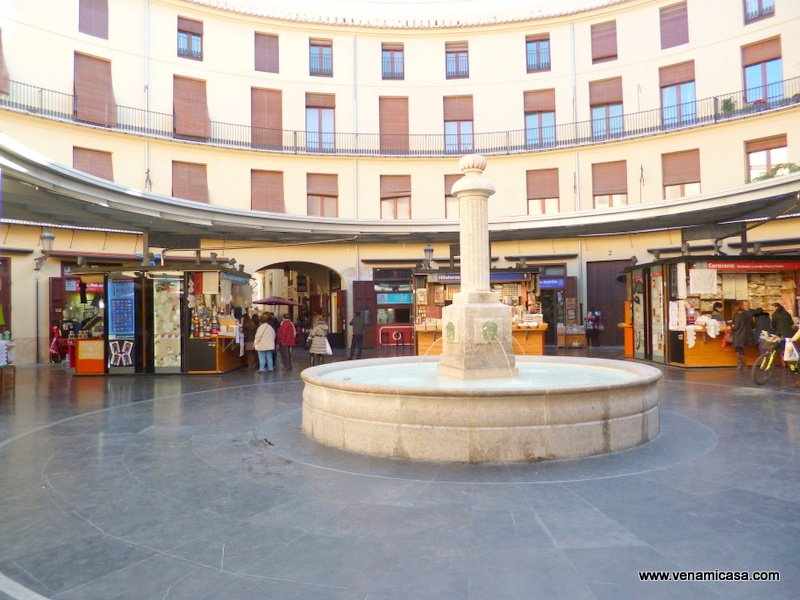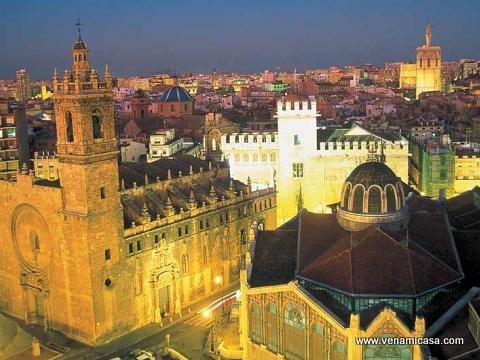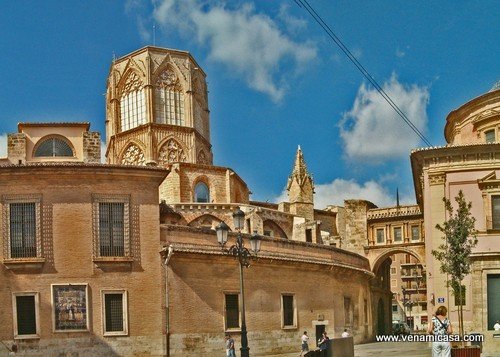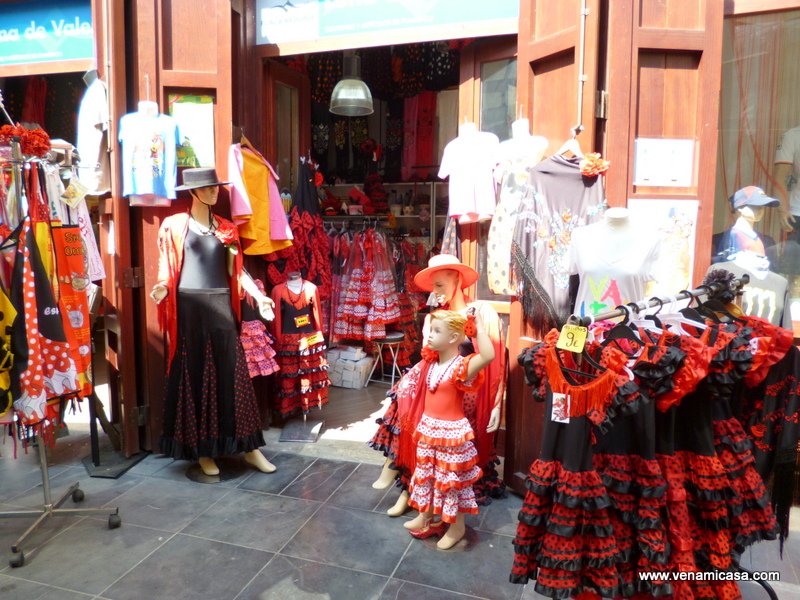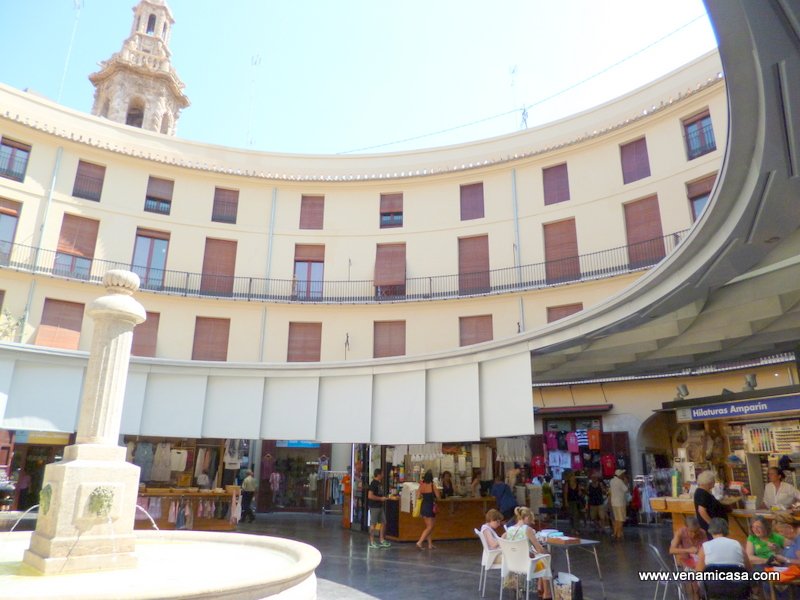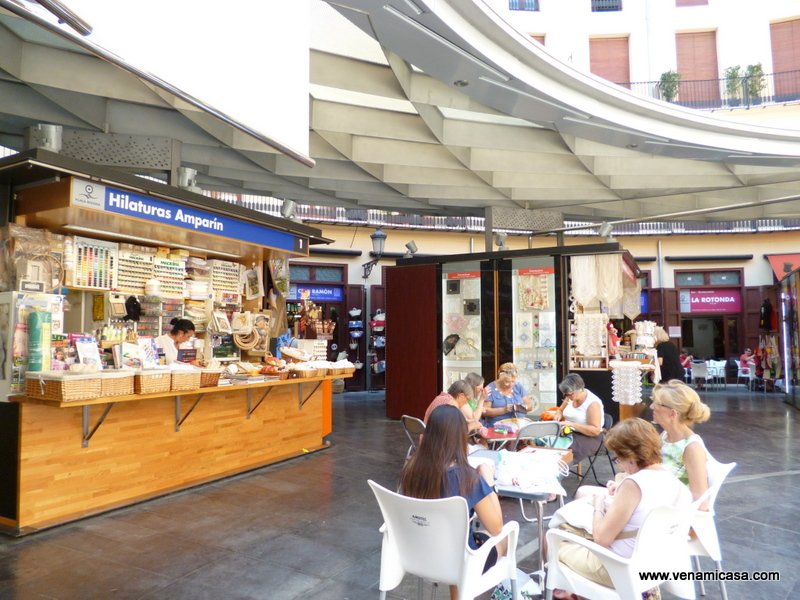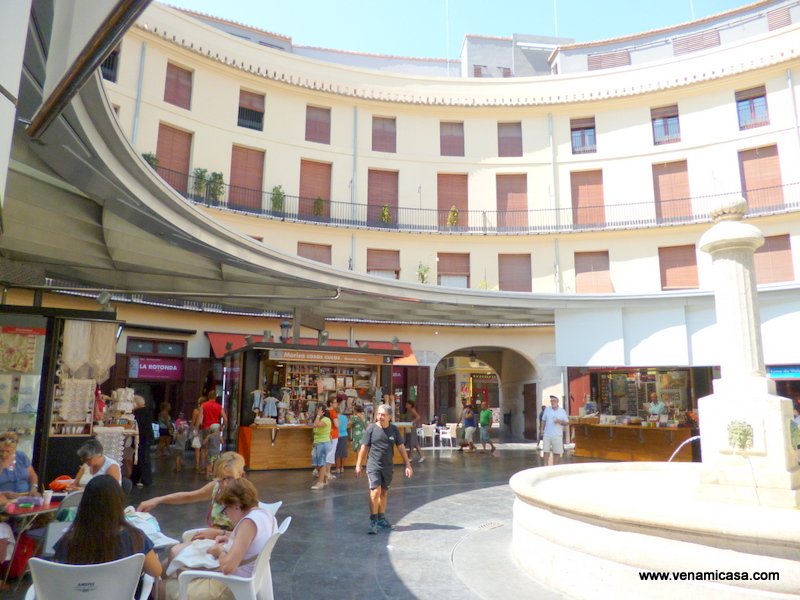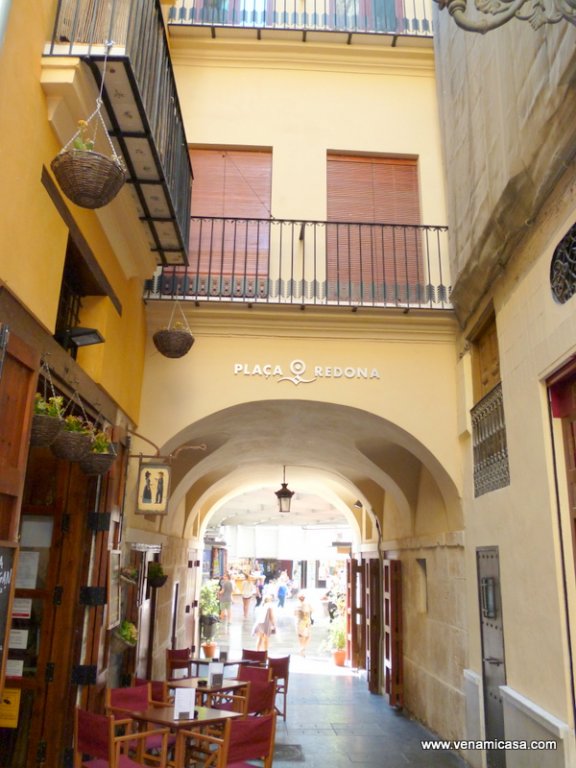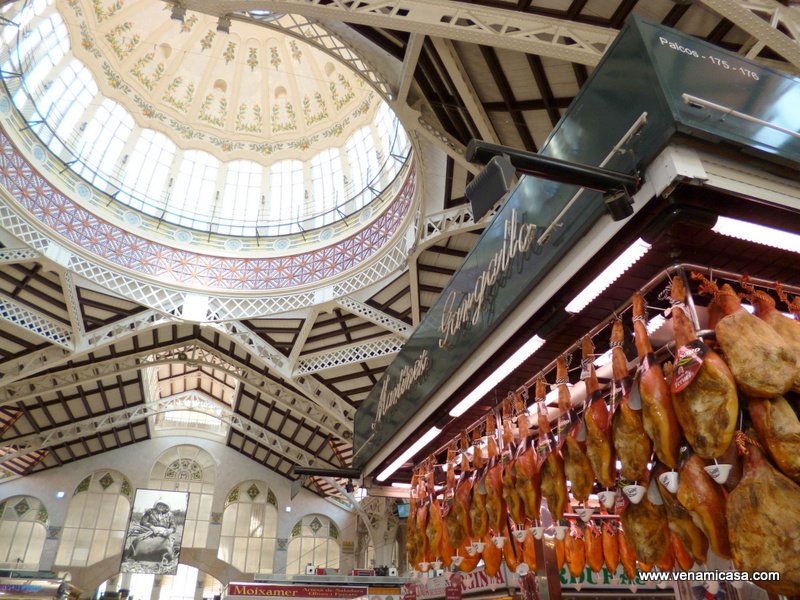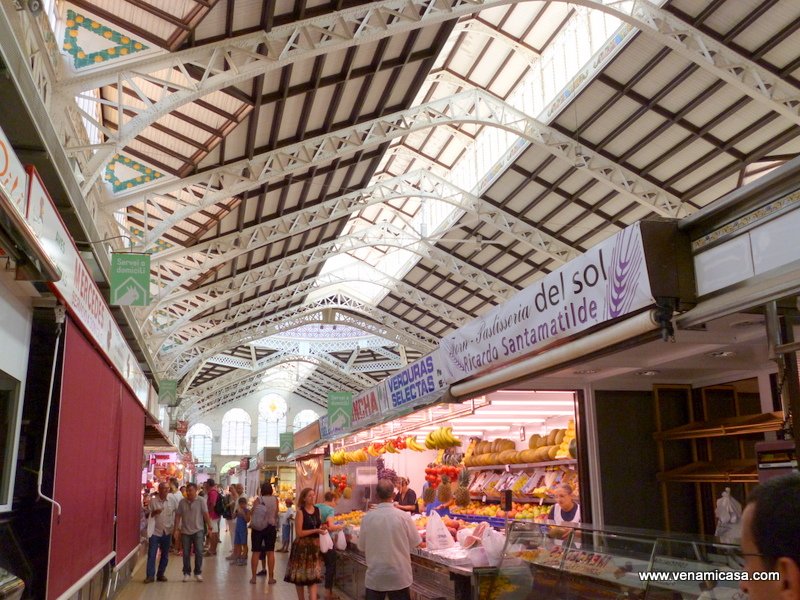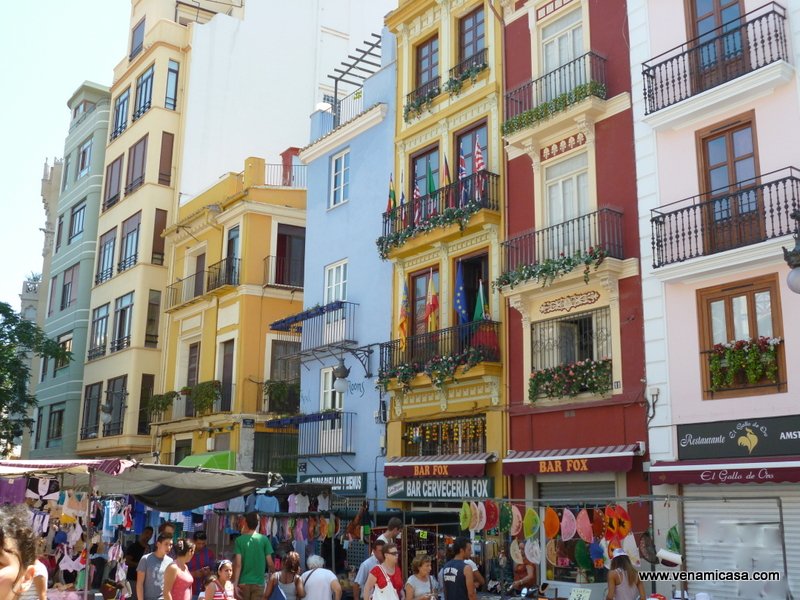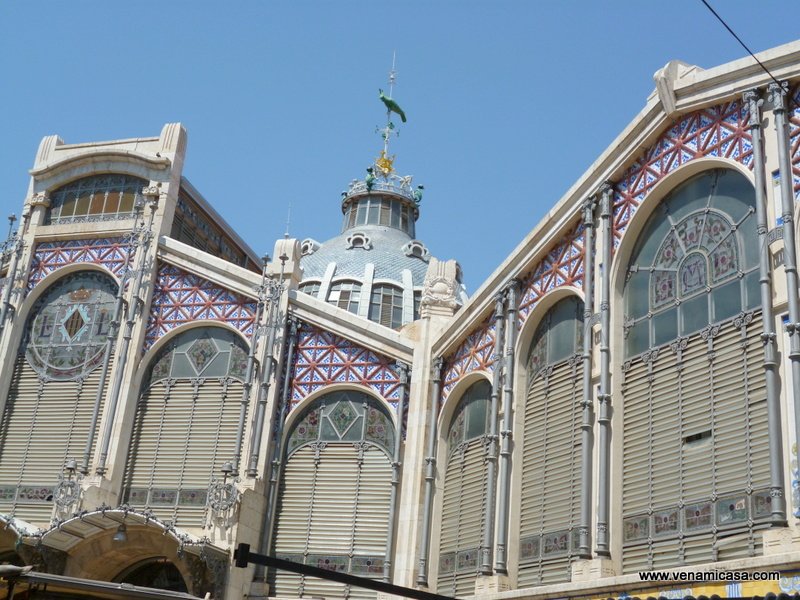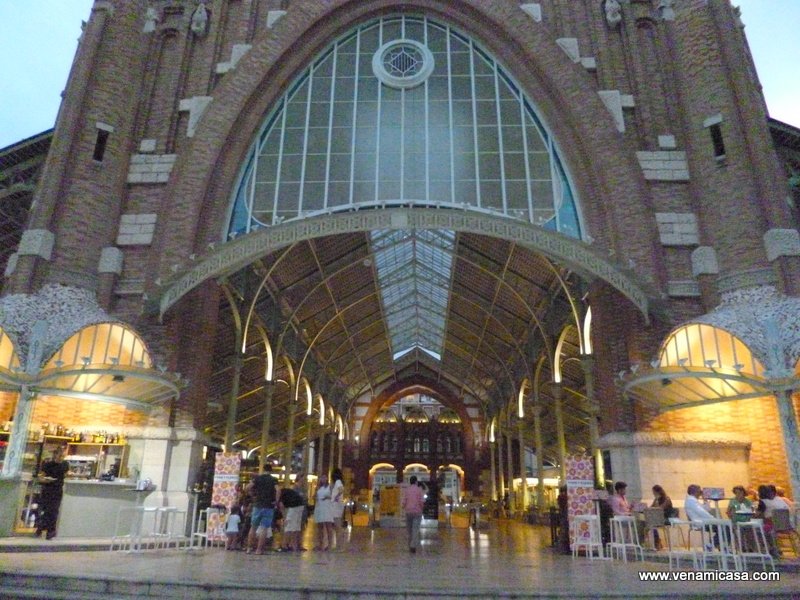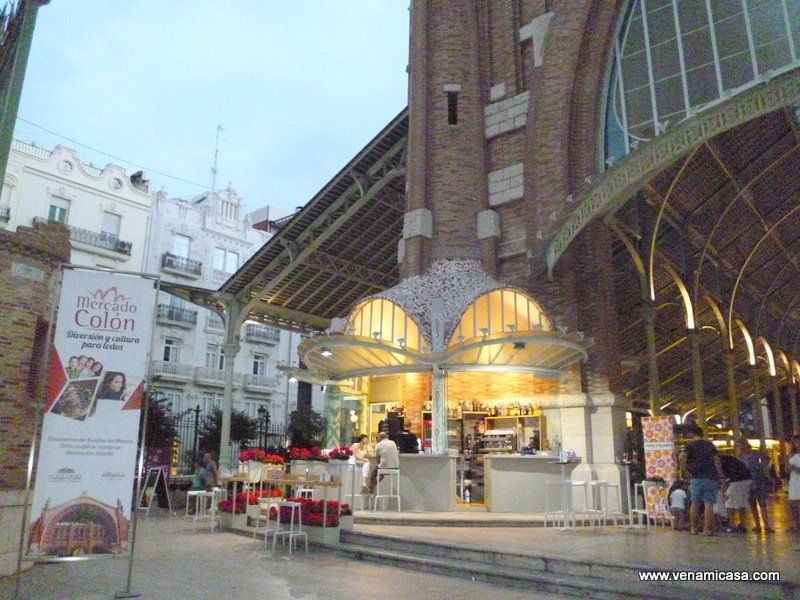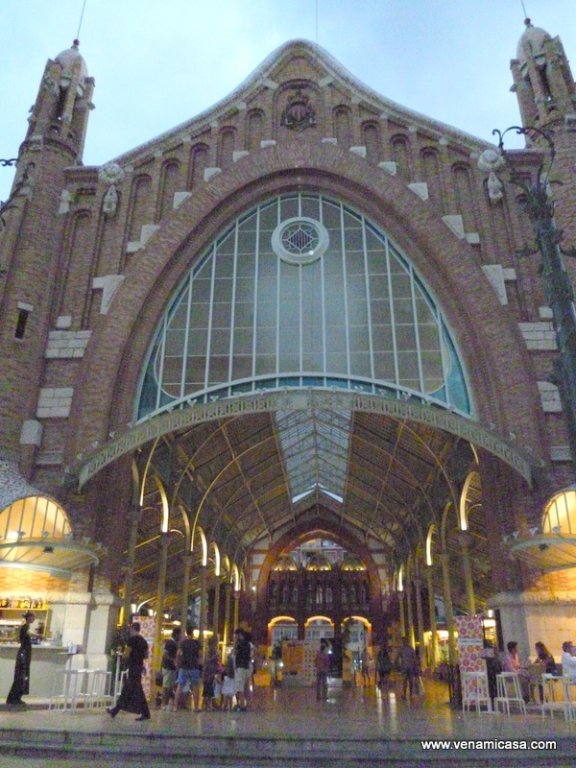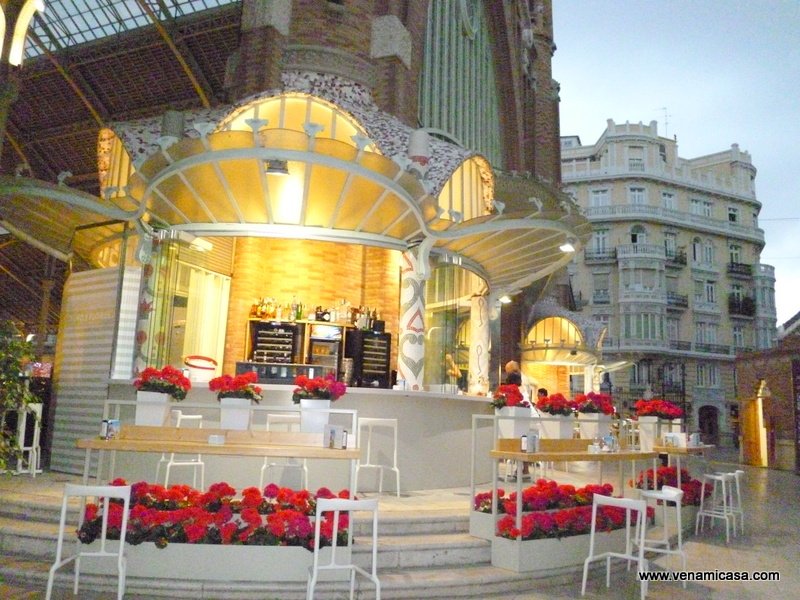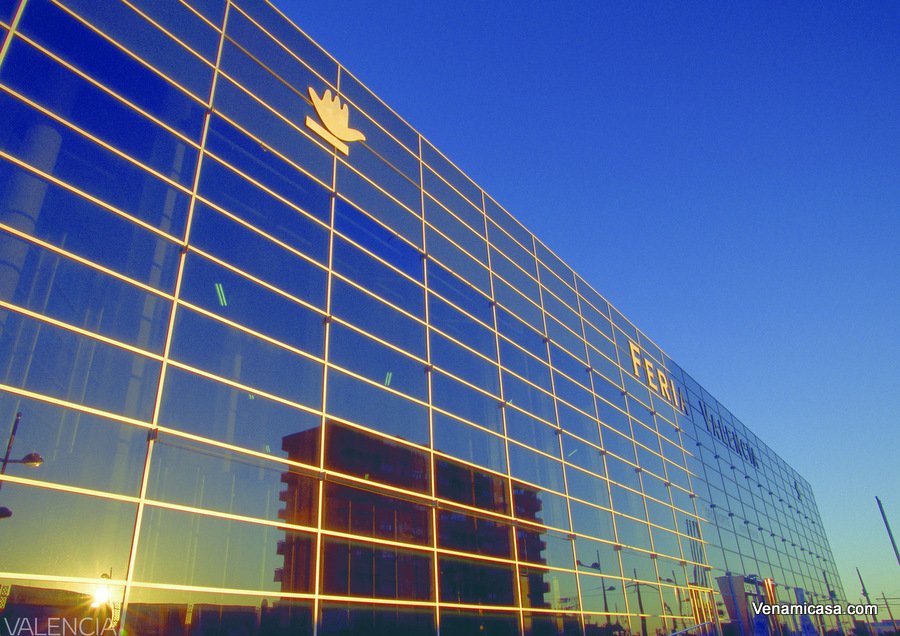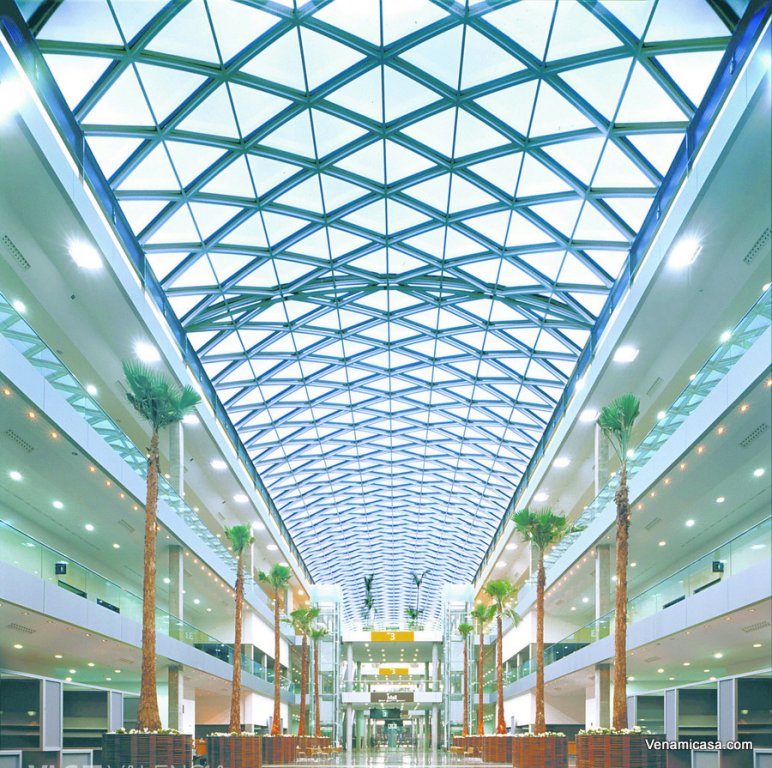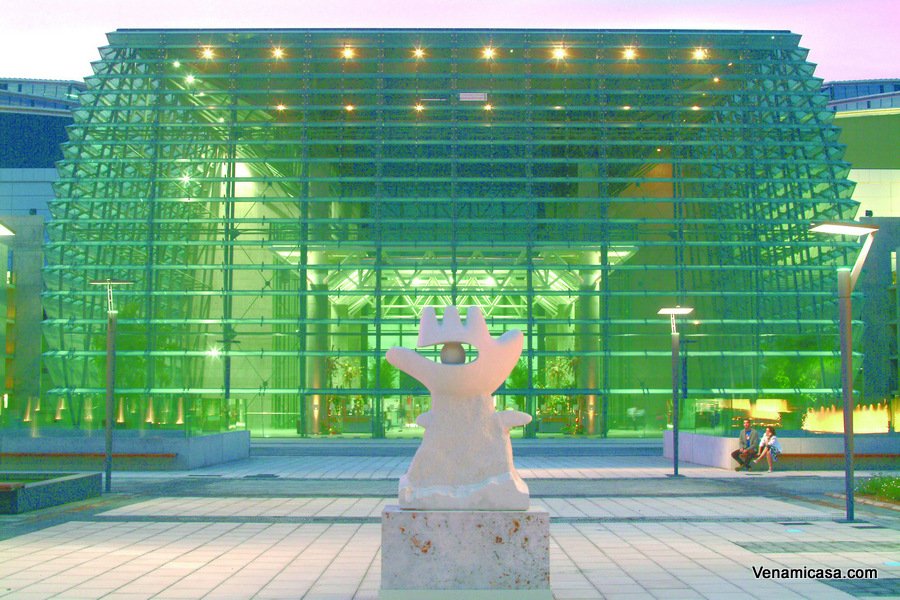 OÙ SE BALADER:
Les jardins de l'ancien lit du fleuve Turia.

La ville des arts et des sciences.

Le Paseo de la Alameda avec le Palau de la Musica en arrière-plan.

Les jardins royaux, la Glorieta et le parterre.

Plaza del Ayuntamiento.

La promenade maritime pleine de terrasses et de cafés, bars et restaurants.

Le centre historique, classé parmi les plus grands d'Europe.

Promenade et plages du front de mer.

Juan Carlos I Royal Marina.

La Albufera, parc naturel et lagon.
 SHOPPING IN VALENCIA:
A combination of tradition, craftsmanship, innovation and avant-guard design has converted Valencia into a cosmopolitan city with an intense commercial offer. You cannot lose:
Historical Centre: crafts and urban design.
Colón and Eixample: the leading fashion and decoration zone.
Ruzafa area. Jorge Juan Shopping Mall.
Poeta Querol-La Paz: the most exclusive international companies.
Central Market: A culinary cathedral located in a modernist jewel.
Plaza Redonda: a unique spot hidden in the heart of the city where you can find true works of art made by local craftsmen.
Nuevo Centro: shopping mall nearby to Palacio de Congresos.
Centro Comercial El Saler: shopping mall nearby to City Arts and Sciences.
LEISURE AREAS IN VALENCIA:
Valencia has a vibrant and intensive nightlife with many leisure zones, remember that the action starts around midnight and carries on until dawn.
Barrio del Carmen. Del Carmen neighborhood.
Ruzafa area in the heart of Valencia.
Areas of Canovas, Juan Llorens, Aragon and Blasco Ibañez.
City Arts and Sciences.
Marina Real Juan Carlos I.
Promenade, Malvarrosa & Las Arenas beaches, Port Saplaya…are ideal places for Summer.
UNESCO AWARDS IN VALENCIAN COMMUNITY

The UNESCO (United Nations Educational, Scientific and Cultural Organization) tries to promote and preserve the cultural and historical heritage around the world denominating different sites and cities of particular interest.

Amongst the very best that the Region of Valencia has to offer in terms of culture, are the followings awarded with the World Heritage denomination by UNESCO:

Properties inscribed on the World Heritage List:

Valencian Community

Picture
World Heritage Sites
La Lonja de la Seda,
Valencia (The Silk exchange)
A World Heritage Site by UNESCO since 1996 is of outstanding universal value. La Lonja de Valencia. Interior facade is aesthetically unique of its kind, because of its fine Gothic architecture and Renaissance decoration of the Mediterranean art of the 15th century. Built entirely in limestone between 1482 and 1533 is an exceptional example of a secular building in late Gothic style...
The Water Tribunal of the plain of Valencia was inscribed in 2009 on the Representative List of the Intangible Cultural Heritage of Humanity.
The irrigators' tribunals of the Spanish Mediterranean coast are traditional law courts for water management that date back to the al-Andalus period. Recognized under Spanish law, regulates the use of water to irrigate the fertile plains of the Region of Valencia...
The Palm Grove in Elche,Alicante
Its extraordinary landscapes, the still evident traces left behind by thousand-year-old civilisations and its intangible history shape the journey through a city in chich, obviously, one cannot ignore the beauty of its palm grove, because of course, in Elche, the thrird city in the Region of Valencia in terms of the number of inhabitants, has more plam trees than people.

It is the largest palm grove in Europe, one of Elche two assets which have been proclaimed World Heritage Sites by UNESCO...
The Mystery Play of Elche, Alicante
Since the mid-fifteenth century it has been performed in the Basilica of Santa Maria and in the streets of the old city of Elche. It is a living testimony of European religious theatre of the Middle Ages.

This theatrical performance (protected by several laws aimed at safeguarding cultural heritage) is entirely sung, comprises two acts, performed on 14 and 15 August. Proclaimed Oral and Intangible Heritage of Humanity by UNESCO...
Mediterranean Cave Art Paintings
In 1998 UNESCO declared the enclaves of Levantine cave art from the Spanish Mediterranean basin as a World Heritage Site, these include Valltorta-Gasulla, a cultural park with over 20 kilometres of winding and narrow grooves are considered to be one of the most important nuclei of open air cave paintings in the world. Today, ten of the 99 shelters with cave paintings can be visited thanks to the works which made them accessible...

Festivity of "La Mare de Deu de la Salut".
Intangible Cultural Heritage of Humanity since 2011 is celebrated in Algemesí, Valencia where every 7th and 8th of September the streets and squares become the stage for a unique cultural manifestation, the Heritage of a tradition of centuries, which fill the streets with colourful places and music playing the movements dances performed by over 500 people.
Costumes, music and dances of a town which, from generation to generation, participates in building its own identity, conforming a feast where the audience does not exist, where everybody plays the main role...
Human Towers
Castells are human towers built by members of amateur groups, usually as part of annual festivities as the Festivity of La Mare de Deu de la Salut, celebrated in Algemesí, Valencia, declarated Intangible Heritage of Humanity by UNESCO, allowing us to delve into the powerful and spectacular nature of castells and the values associated with these human constructions.
Castells, whose origins date back from more than 200 years, constitute a living cultural tradition in Algemesí, Valencia. The human towers, or human tower builders are formed by castellers standing on the shoulders of one another in a succession of stages
Flamenco
Inscribed in 2010 on the Representative List of the Intangible Cultural Heritage of Humanity by UNESCO.Flamenco is an artistic expression fusing song (cante), dance (baile) and musicianship (toque). Andalusia in southern Spain is the heartland of Flamenco, although it also has roots in regions such as Murcia and Extremadura ...
Mediterranean Diet
Declarated Intangible cultural Heritage by UNESCO, is characterized by a nutritional model with its mix of fresh fruit and vegetables, grilled fish and meat (modetare in its amount) olive oil, cereals, dried fruits, and many condiments, herbs and spices, all accompanied by wine or infusions, respecting the beliefs and preferences of each community.
The Region of Valencia's cookery is fruit of its climate and diversity, its fertile lowlands and orchards, its sea and sun makes a spectacular Mediterranean cuisine made at home with the traditional popular dishes of this Region ...
Wine and Vineyard Cultural Itinerary through Mediterranean Towns
In one of the environmental conditions appropriate for growing grapes, the work of winegrowers, winemakers and oenologists has come together to turn this land into one of the most important regions in the Mediterranean area, producing very distinctive wines which afford renown to the wine creating the Denominaciones de Origen (designation of origin) Valencia, Utiel-Requena…

VALENCIAN SCENARY AND SORROUNDING AREAS

Valencian Scenery and sorrounding areas combines the natural with its rich cultural heritage. From sandy beaches to windy mountain peaks, the Land of Valencia is full of contrasts with an exceptionally varied range of scenery reflected in vegetation, sea and mountains in coexistence, orange orchards and citrus fruit plantations, vegetable gardens and rice paddies, small hilltop villages, monasteries in distant valleys, lovely cities, castles, mountains for climbing and walking tours, the nature areas simply waiting your visit. You are sure to be pleasantly surprised and relaxed.

Discovering the charm of Valencia Countryside. Beauty's on the inside, so the popular saying goes… The same is true in the region of Valencia, which although it is better known for its City, extensive coastline, beautiful beaches and the most cozy Old City.

Valencia's inland areas also offer some real treasures to be discovered as the historical City of Sagunto and the monumental city of Xativa, cosy and nice cities with wonderful beaches as Cullera and Gandia.

Delightful villages unexpected landscapes, cultural and historic itineraries… if you like adventure, peace and quiet, or are simply looking to discover new and attractive places, discover with Venamicasa the Valencia's inland areas.

Experience the adventure of feeling all the charm of the Region of Valencia from a different perspective, through the traditional flavours of its gastronomy, the cultural and artistic legacy left by ancient civilisations, and the serene beauty of its natural parks, which will make your visit here quite an experience.

FOR NATURE LOVERS

La Albufera of Valencia, Nature Park and Lagoon.

Sand dunes and plant life, canals, rice paddies, and the broad lagoon.. La Albufera is an attractive mosaic of landscapes south of the city of Valencia. Only 10 km. away from the City, The Albufera Nature Park, dominated by the largest lake in Spain, is a natural paradise for migratory birds and a quiet parkland for the nearby city and surrounding towns.

The lagoon called "The Lluent", meaning that which shines the most. Moorish poets coined the name of the Albufera, calling it the sun's mirror.

Don't miss the spectacular sight of the sun setting over the waters as seen from a typical fishing boat guided by old-time fishermen who know the area very well, or stroll through the extensive pine forest and dune formations that separate the lake from the Mediterranean Sea.

Santa María de la Valldigna, a heavenly path

Santa María de la Valldigna, a Cistercian monastery located in a valley of the old region of Safor, formerly known as Alfàndec, will allow visitors to follow a heavenly path through its cloisters and rooms in the month of March in the context of the celebration of its founding in 1298. The path through this monastic universe conjures images of the sublime reality of a coenobitic community that sustained the inhabitants of the valley for 600 years, affecting their lives and even their deaths. Today, over seven centuries after its founding, you will be able to enjoy visits, activities and expositions.
The Royal Monastery of Santa María de la Valldigna was founded by king Jaume II the Just in 1298, and it was inhabited by Cistercian monks until 1835, at the time of the Mendizábal land seizures (desamortización).

A visit to the monastery allows you to discover an extraordinarily beautiful valley that contains villages such as Bárig, Benifairó de la Valldigna, Simat de la Valldigna and Tavernes de la Valldigna, all of which are close to the Mediterranean, whose breeze provides them with a temperate climate in summer and winter alike. The nearby coast provides visitors with other options for entertainment, such as the endless sand beaches of La Goleta and Tavernes.

FOR MUSIC LOVERS

The Palau de les Arts Reina Sofia of Valencia

The Palau de les Arts is a majestic building designed by the Valencian architect Santiago Calatrava. Its sculpted form is highly symbolic.

The innovative architecture of this 40.000 square metre building -75 metres high-, accommodates four venues for opera, music, ballet and theatre.

Palau Les Arts. Valencia-SpainPlatforms project at different levels with passage ways and Mediterranean gardens. Access to the different areas is provided by means of panoramic lifts and staircases situated inside the metal sides of the building. The contrast between the opaque sheet metal structure and the glass foyers produce ever-changing sensations when walking about the building.

The metal plume, planted on the footbridge at the main entrance of the Palau de les Arts, seems to float over the structure. This elevated footbridge can be reached by two different stairways, it is 56 metres long and it is situated at the western end of the building. From the main entrance, where the Box Office is located, two symmetrical corridors lead to the lobby of the Main Concert Hall.

Only one point of support sustains the plume over the almond-shaped building, leaving the eastern end of the feather floating in mid-air, defying gravity.

Fine white concrete covers the large metal structural supports of the building, while broken mosaic tile (trencadís) has been used to decorate the outer shells, walls and reflecting pools of the Palau.

The Palau is surrounded by more than 60.000 square metres of gardens, pathways, and 11.000 square metres of water in the reflecting pools below.

Giacomo Sagripanti is the Director of the Orquestra de la Comunitat Valenciana. Its website www.lesarts.com provides comprehensive information on the venue's opera season, festivals and other cultural events, online ticket sales and the lastest news.

Palau de la Musica, Valencia

It is one of the most emblematic buildings in the city.

"It is a fantastic hall. The acoustics are marvellous. I turned in all direction while singing and I can say that it is the most beautiful I have ever heard". Montserrat Cavallé.

"The Palau is a Stradivarius". Plácido Domingo'sPalau de la Musica

Since these early statements, the acoustics of the Valencian's Auditorium have been unanimously praised by the musicians who have graced the stage.

The Palau lobby, with its orange trees growing inside as in a greenhouse, blends harmoniously with the privileged space that surround it, the garden of the river Turia.The transparency of its glass dome, flanked by the ten slender columns of its portico, like a double stave, seems to spill like a water cascade into the pool which the famous architect Riccardo Bofill designed facing the building.

Its more than 500.000 spectators per year testify to the popularity of the concert hall, which is now considered one of the most important musical centres in Europe.

Flamenco in Valencia

Flamenco was Inscribed in 2010 on the Representative List of the Intangible Cultural Heritage of Humanity by UNESCO.
Valencia there are several places that offer quality Flamenco shows, among them all, Venamicasa recommends:

La Buleria. www.labuleria.com
El Toro y La Luna. www.tablaoflamenco.es

FOR SPORT LOVERS

Fun runs of 5, 8, 10 or 23 km. all year round. Do you have a go?
Walks, canoeing, trekking, mountain climbing, swimming…
Awesome walks to Matamon's mountain in Carlet, Tavernes mountains, La Murta de Alzira, Cullera… and all the beautiful surrounding areas.. See our "For nature lovers" Section.

CONNECTIONS FROM VALENCIA

Valencia is well connected to the rest of Spain and to Europe. Using the High Speed Train, you can easily visit other cities:

Valencia to Madrid (only 90 minutes)
Valencia to Barcelona (3h) 
Valencia to Sevilla (4h)
Valencia to Cordoba (3'5 h)
Valencia to Granada (Tren Hotel)
Valencia to Cuenca (0.45 min)
Valencia to Zaragoza (4.5h)
Valencia to Castilla La Mancha (3 h.)

FESTIVALS IN VALENCIA

Valencia is home to a number of popular festivals from the religious to the profane: a melting pot of rituals and rites, full of colours in a wonderful atmosphere. Here are some of the festivals that you cannot afford to miss:

LAS FALLAS     (From the 15th to the 19th of March)

SAN VICENTE FERRER AND CORPUS  (Easter week) 

MARITIME HOLLY WEEK  (Easter week) 

OUR LADY OF FORSAKEN

 

XATIVA (VALENCIA). 
                August Fair:  From 8th to 15th August.

 

                (Every 7th and 8th of September).

 9TH OCTOBER.  Fiesta Oficial de la Comunidad Valenciana

DAY TRIPS AND CITIES TO COMBINE FROM VALENCIA

MAPS & PDF